Infiniti History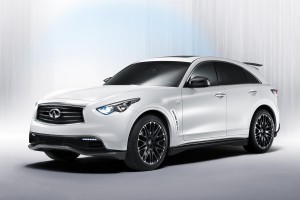 Infiniti is the luxury arm of Japanese automaker, Nissan. Launched in the USA at the end of 1989, it has expanded to various markets around the world, particularly in the Middle East where the brand's high-status SUVs are popular. Though Infiniti's products are related to Nissan's (and in Japan many of the models are sold under the Nissan nameplate), they're up-scaled in terms of performance and luxury appointments.
Infiniti's history as a brand began much earlier in 1985 when a task force was given the objective of creating a line of cars that would compete with the likes of European competitors without appearing as re-badged versions of Nissan products. By 1987, the name "Infiniti" was chosen as to represent two central lines leading to an 'infinite' horizon; encapsulating the brand's recipe for success.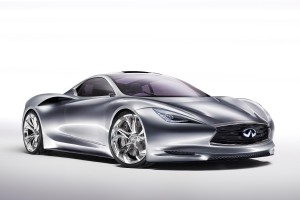 Launching sales in the USA with the Q45 luxury sedan and the M30 luxury coupe in 1990, Infiniti quickly snatched motor enthusiasts' attention and began to pave the way for future innovations. Throughout the decade, it slowly added more vehicles to the line-up and attracted sales.
In the early 2000s, Infiniti made a marked effort to sharpen its focus and upgrade existing models, with spokesmen stating the intention of the brand to create vehicles with exceptional high quality and performance (or in other words, pushing them to the big leagues). Having since expanded to over 230 dealers in more than 15 countries, Infiniti cars have gained critical acclaim, and one could say they've kept their eye on that coveted horizon.