Lexus History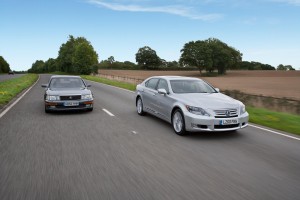 It wasn't until 1989 that Toyota had a luxury division able to sell high quality, high price saloons to compete with the likes of Audi, BMW and Mercedes.
Lexus cars were first sold in America after six years of development on something known as the 'F1 Concept', later released as Lexus' first car, the LS 400.
With an inline-six and luxurious leather interior, sales took off, with dramatic losses for BMW and Mercedes, who hadn't predicted such a positive response to what they deemed to be a slightly more comfortable Toyota with a bigger price.
Although sales suffered a slight dent later that year after some customers reported and overheating brake light and Lexus recalled 8,000 cars, the money kept rolling in, making up for the $1 Billion worth of development costs and providing money for future Lexus projects.
In the 1990's, the Lexus brand grew with the introduction of the second generation LS400 and the new LS430 sports car.
After the year 2000, branding issues forced a change in the way Lexus was perceived; no longer was Lexus a byword for quality, but a byword for boredom.
So, a campaign to make the brand 'cool' grew until, culminating with the launch of the V8 BMW M3 rival, the ISF, and the V10 Nürburgring monster, the LFA.
The LFA, made entirely of carbon fibre, had a 5.0 litre V10 engine with 600 bhp and a price tag of £330,000; after its launch, the largest complaints were the price and a beep that told the driver when to change gear.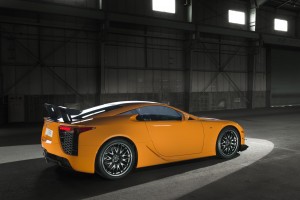 Currently, Lexus is putting more and more money into the development of hybrid cars, the most prominent of these being the e new CT200h, one of the best looking small hybrids on the market as far as we're concerned.
As for the future, Lexus has said it will continue to develop luxury hybrids for years to come, and also probably build an LFA replacement before 2018 – a long way away but something worth waiting for.