Mini History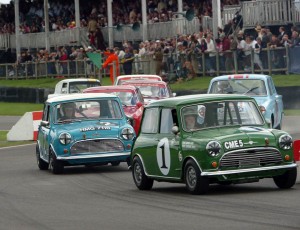 The Mini came about when fuel was re-rationed in 1965 during the Suez Crisis, and was designed and built in England by the British Motor Corporation at their plants in Longbridge and Cowley.
Leonard Lord, head to the BMC in the late fifties, announced to the company that he wanted to design a car that would not only be economical and cheap to run, but also small enough to fit into a space as small as 3 × 1.2 × 1.2 m.
Work began on development in 1956, and by 1959 the Mini Mark I had been completed. Originally called 'Austin Minis', they featured 848 cc, four cylinder engines, front wheel drive and a four speed manual gearbox.
Not only were the cars mechanically simple, but the prices, and trim levels, with which they were introduced were very basic too; Two cars, the 'Basic' and the 'De Luxe' were available in a choice of three colours (Farina Grey, Tartan Red or Speedwell Blue), with prices at £497 for the Basic, and £537 for the De Luxe.
The Mini name, which was owned by the flailing Rover Company, was bought along with Rover by BMW in 1994, and BMW has kept the brand rights ever since.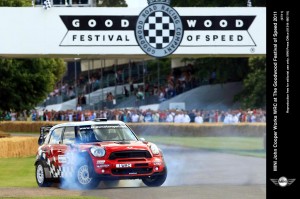 The first 'Cooper S' was introduced in 1963 with a 1.1 litre engine, but by  1995, a Mini Cooper S Works was introduced, which had a 1.3 litre, 90 bhp engine, making it the largest and most powerful engine ever fitted to a Mini.
Mini started racing their cars in 1964, and in 2011, announced a return to racing and race development testing.
BMW ended production of the 'classic' Mini on 4th October 2000, with a red Cooper Sport, before designing and building the 'New Mini' in 2003, which was much larger than the car it replaced.
Over 1,000,000 New Minis have been built, which is an astounding figure, but the Classic Mini had a total production run of 5,387,862 cars.