Saab History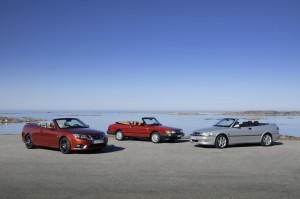 Saab was originally part of 'Swedish Aeroplane Limited' which had been created to build aeroplane parts in 1937, which is why Saab has always had an association in its advertisements, and its design, according to Saab bosses, with aeroplanes, more recently fighter jets.
In 1944, however, the company turned its attention to building a passenger car for the masses; something of a Swedish VW Beetle. Project 92 was launched in 1944 as the war looked like it would be coming to an end.
A few years into the project, the company, now known as Svenska Aeroplan AB (Saab), set up base in Trollhättan, where the company still resides today. At this factory, the 92 was further developed until 1949 when it was ready to launch.
Between 1950 and 1955, the Saab 92 sold 20,000 units, easily making it the most popular car built in Sweden.
The same year, in 1955, the 92's successor, the 93, was launched, followed by the 95 in 1959, the 94 in 1960, as well as the 96 and then the 99.
In 1969, Saab joined with a manufacturer of commercial vehicles known as Scania, forming Saab-Scania AB, before splitting back to their respective companies in 1989 to make way for a major investment by General Motors of $600 million, which lasted until 2010.
In 2000, GM invested a further $125 million to buy the rest of the Swedish company, and as a result, Saab's range grew, and sales increased even further with the reintroduction of the Saab 93.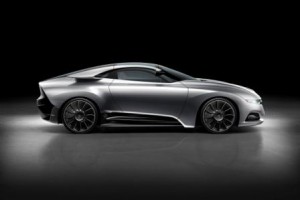 Saab started to run into problems in 2008, however, after General Motors started to reconsider its future with Saab. In 2009, Koenigsegg announced its intention to buy Saab, but General Motors held onto the name until Koenigsegg backed out, even though they knew that they wished to play a smaller part in Saab's future.
In January 2012, Dutch supercar manufacturer Spyker bought Saab for $320 million. Then, in 2011, Spyker, a world renowned supercar manufacturer that had played a large part in Formula One since its inception, announced that to keep the brand alive, it would need to sell its sports car making facilities.
After months and months of financial issues, Saab UK went into administration on 29th November 2011, before Saab finally applied for bankruptcy on the morning of the 19th December 2011.
Click here to read more on the Saab bankruptcy.