SEAT History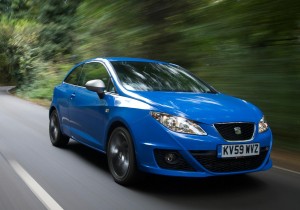 SEAT was founded in 1950 in Italy by the Instituto Nacional de Industria, a state owned company.
The first car made by SEAT was the SEAT 1400, which went on sale in November 1953. 985 employees managed to build five cars each day, but just three years later an improvement in production techniques allowed the firm to build 42 cars every day. All in all, 82,894 cars were built.
Total output increased in 1957 thanks to the introduction of the 600, a car very similar to the Fiat 500, introduced in the same year. Far from being a direct copy, the similarities come from Fiat's partnership with Seat which started in the same year.
The relationship with Fiat ended abruptly in 1982 after issues arose between the two companies regarding funding for future projects; Fiat was no longer willing to play such a big part in SEAT's ventures.
In 1986, Volkswagen purchased a 51% stake in SEAT, which it increased further to 75% in 1986.
Seat has continued to expand ever since VW's involvement began, and thanks to VW's other investments, including Lamborghini, sports models have become rather more important to SEAT than they were when the 1400 came out.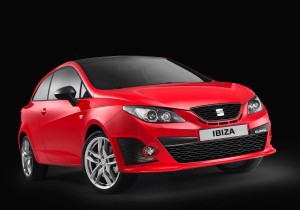 Today, SEAT offers two sports models, including the Ibiza FR and the León FR.
As well as road cars, SEAT has invested considerable time and money in the development of race cars. Its first rally car was the 1430/124D Especial 1800, which competed in the 1977 World Rally Championship and came third in its first ever race. Since then, SEAT has won three WRC championships.
A special edition of the Cupra R has been introduced to touring cars, the SEAT León Supercopa, competing in the World Touring Car Championship as well as the British Touring Car Championship.
The most radical 'sports' SEAT was the SEAT Cupra GT. Unveiled at the 2003 Barcellona Motor Show, the production car had a 3 litre twin-turbo V6 that produced over 500 bhp and 600 Nm of torque. Teamed with a 6-speed sequential gearbox, it was capable of 0-60 mph in 4.3 seconds and a top speed of 185 mph.