TVR History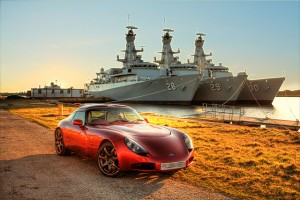 The TVR story began in 1948 when Trevor Wilkinson teamed up with business partner Jack Pickard to make a new sports car company.
TVR was a simple was for Wilkinson to keep his name in the brand, created by shortening his name, from Trevor to T(re)v(o)r.
Their first car emerged in 1949, but it wasn't until 1954 when they launched the Grantura, a simple steel chassis with a glass fibre body, did business really start to take off.
Many variants of the Grantura were released throughout the sixties and fifties, until the Trident and the Griffith were launched in 1964. These had nearly double the engine capacity of some of the early Granturas, and paved the way for larger and much more powerful engines in the future; no longer was power something obscene – TVR gained a reputation for putting power at the forefront of car design.
The Vixen was launched in 1967, followed by several other models, during which time TVR developed its own straight-six engine, an engine which would be used in many of TVR's future cars.
Gradually, the cars became more and more vicious – none were fitted with any type of traction control or antilock brake, unlike many other sports cars of the nineties.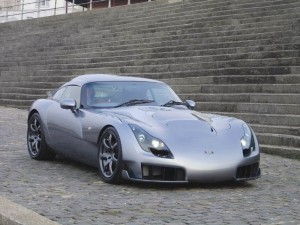 Lots of cars were launched after the year 200, including the TVR Griffith Chimaera, Cerbera, Tamora, T350T, T350C, Tuscan, Sagaris, Typhon, but since these models, not one more car has been designed or built by the company.
Some put this down to the company's Russian boss, a twenty four year old named Nikolay Smolensky, but others say that TVR is simply building up the public's appetite for the next savage sports car.