Vauxhall History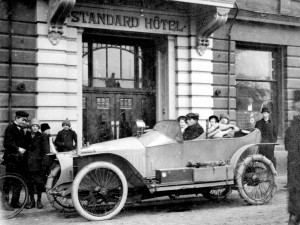 Vauxhall is a mass market car company owned by general motors, originally founded in 1857 as a manufacturer of marine engine parts.
The first Vauxhall car was built in 1903: the 6HP had a one cylinder engine and was built out of wood and steel, materials that are nearly a thing of the past in all cars produced in Europe today. It has, as the name suggested, six horse-power. 0-60 mph never happened.
After the 6HP, Vauxhall moved to Luton, the spiritual home of Vauxhall today, and set about creating new cars that would be more widely available, faster, easier to use, and cheaper. Between 1910 and 1925 (when Vauxhall was bought by General Motors for $2.5 million), the company built just three models, but all of these three models were very popular, paving the way for further expansion and the development of even more vehicles.
1930 was the year in which Vauxhall began to break the mould from the current levels of car quality, by producing the 'Cadet', a car with a six-cylinder engine, synchromesh gears, an all leather interior, and very advanced suspension for the time.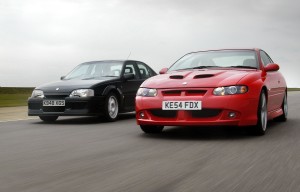 And now we arrive at the sportier stuff. The war had seen Vauxhalls attention, like most other manufacturers, turn to armoured vehicles, and then after the war, the economy demanded small cars with frugal engines. But come the 1980s, Vauxhall took its production to other areas by creating the Carlton. On its own, the Carlton was nothing more than a big executive saloon, but the platform on which it was based made it an ideal car to 'tinker' with, and so in 1989, Lotus took that Carlton and dumped a whopping great twin-turbo straight-six with 377 bhp and a top speed of 176 mph. Even today, such numbers are very impressive, especially the to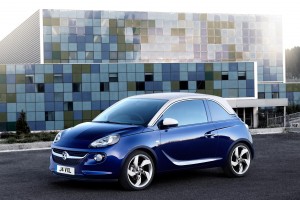 p speed (seeing as all modern German executive saloons are limited to 155 mph). All this for £48,000.
Today, Vauxhall has grown into almost every sector of the car market, and is on the verge of selling the 'Adam', a new small car that should do what the original Corsa did, and boost sales massively paving the way for other exciting projects.
One such project is VXR. First seen on the Astra, VXR now includes the Corsa, Astra,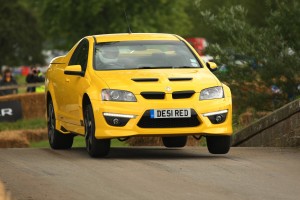 Insignia and a few others, but perhaps the most important, and sought after, is the car known simply as the Vauxhall VXR8. A V8 drifting machine, it is the Vauxhall which people will remember the most. Tyre manufacturers will particularly remember it…