Stories Published on February 18th, 2012 | by Seán Ward
0
McLaren Comes to US and Canada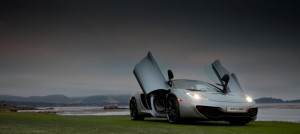 Deliveries for the McLaren MP4-12C in North America and Canada began yesterday (goodness only knows how Jay Leno managed to get one before they were out in the UK), and so McLaren has documented the first car's voyage across the pond.
Arriving in the dead of night at Port Baltimore, the cars then made their way to various showrooms around the US and Canada, the biggest of these located in New York.
Cars were then driven into NY, Dallas, Los Angeles, Miami, and San Francisco.
Tony Joseph, McLaren Automotive North America Regional Director said: "This film is exciting as it represents the arrival of McLaren Automotive in North America.
"We are thrilled to be launching with the 12C, which is such a tremendously innovative car, and we look forward to building a long term future."