Published on February 23rd, 2017 | by Seán Ward
McLaren, The Official Trailer
You've seen Senna and you've seen Rush, but soon there will be a new motorsport movie coming to cinemas that you really will have to see: McLaren.
If you didn't know, Bruce McLaren led a pretty extraordinary life, starting out in his first hillclimb event at the age of 14 and rising to have one of the most famous names in motorsport history. He wasn't just an incredible driver, his was a fiercely intelligent man with an unending appetite to succeed.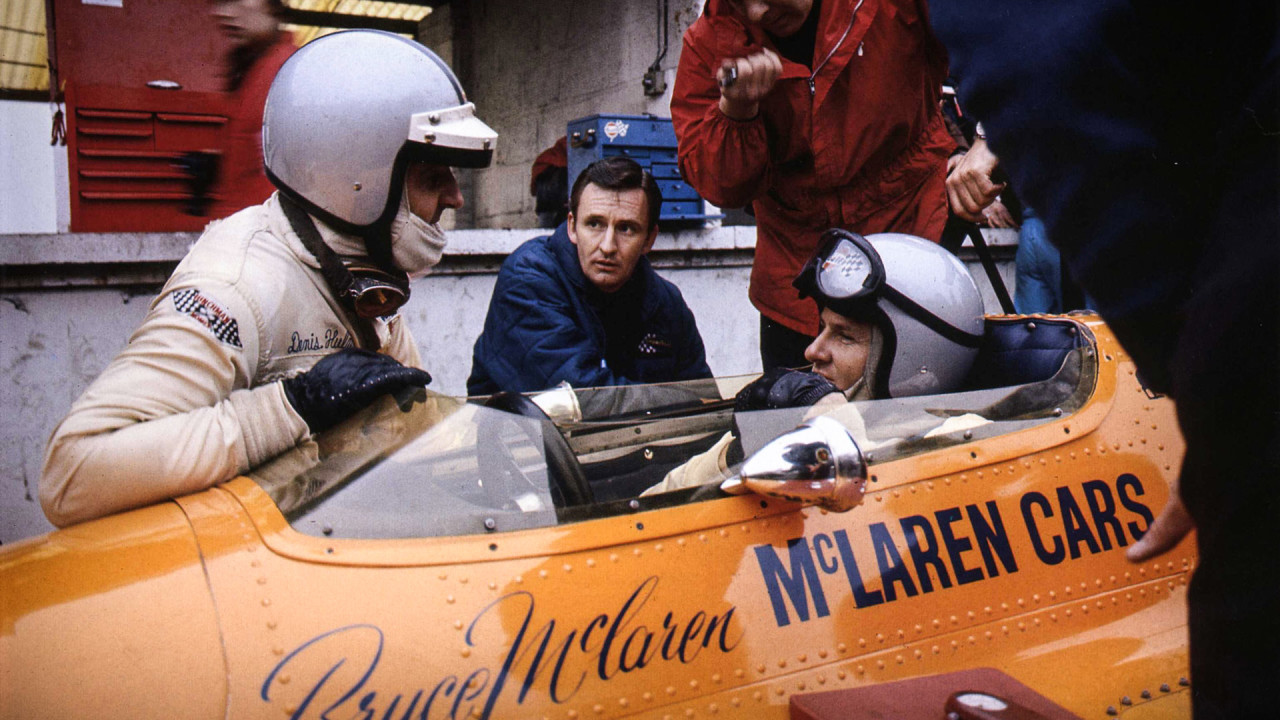 Racing in Formula 1 himself, he became a Formula 1 team owner and Can-Am constructor, before being killed in a Can-Am testing accident in 1970 at the age of 32. How many individuals in the world of motorsport have made such an impact and created such a legacy in such a short space of time?
We're not sure of the release date just yet, but the film has been directed by New Zealander Roger Donaldson, the man behind Thirteen Days and The World's Fastest Indian, and features interviews with Emerson Fittipaldi, Chris Amon, Mario Andretti and Sir Jackie Stewart to name just a few.
Here's the description from McLaren.com:
"The inspirational documentary account of one man's pioneering spirit, unswerving tenacity and endless passion, McLaren is the untold story of a motor racing icon, directed by Roger Donaldson (Thirteen Days, The World's Fastest Indian).  Coming to cinemas in 2017, the tale of one of New Zealand's most treasured sons and the father of Britain's most cherished motor racing empire is a compelling ode to never giving up on a dream.
Born in New Zealand in 1937, Bruce McLaren's determination to make it to the summit of global motor racing circles saw his name become synonymous with the sport; displaying an incomparable will to succeed and desire to better both himself and his burgeoning super brand. In following a singular dream, McLaren elicited the loyalty, determination and love of family, friends and colleagues to create a dynasty that lives on to this day.  Revealing the challenges and adversities faced along the way, including a childhood illness which threatened to alter the path of his life, McLaren is the story of one man's unfaltering commitment to his vision which will inspire generations of sporting fans.
Produced by Matthew Metcalfe (Beyond The Edge, The Free Man) and Fraser Brown (Orphans and Kingdoms), the film features contributions from Emerson Fittipaldi, Alastair Caldwell, Chris Amon, Howden Ganley, Mario Andretti, Dan Gurney, Lothar Motshchenbacher and Sir Jackie Stewart and unprecedented access to the McLaren family and archives. The story of the favourite son of two nations, a much-loved father and one of motor racing's greatest icons, McLaren is a tale of human endeavour for the ages."