Stories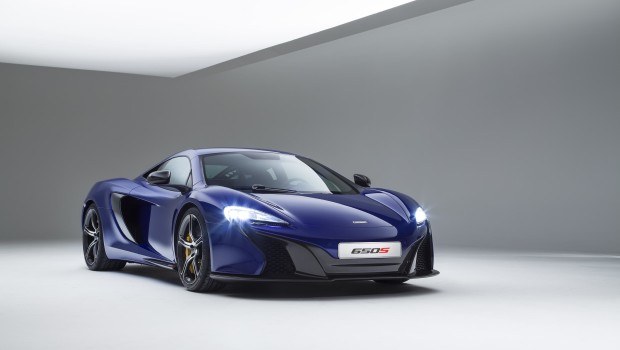 Published on February 18th, 2014 | by Seán Ward
0
McLaren's New Supercar: The 650S
If you looked at the 12C and wanted a little more speed and a more aerodynamic face, but couldn't quite through down nearly £1 million for a P1, you could be in luck: enter the 650S.
Details of the 650S, which McLaren says sits between the 12C and the P1, have been revealed ahead of its Geneva Motor Show launch next month.
But it isn't a 12C replacement – definitely not. Instead, the 650S is something of a stepping-stone between the 12C and P1 (although it's certainly down at the 12C end of the scale).
From the outside, the most noticeable changes are those to the front end, as the 650S has a new front bumper and splitter (courtesy of the P1) that generates more downforce while reducing drag by 24% in comparison to the 12C. At the rear, McLaren have fitted a larger diffuser, again to increase downforce.
One of the most interesting technical developments is how McLaren have modified the rear wing. On the 12C, the 'active' rear wing would be deployed under hard braking or manually from a button in the cabin when the driver wanted it. On the 650S, though, the rear wing is deployed when the car senses it needs more downforce.
The 650S name stands for the new power figure: 650PS, or 641 bhp, and the 'S' stands for 'Sport' – think of the 650S as along the same lines of the Ferrari 458 Speciale over the standard 458. (Full performance figures will be released at launch.)
The 650S will be unveiled in Geneva on Tuesday 4th March at 11am GMT.