Stories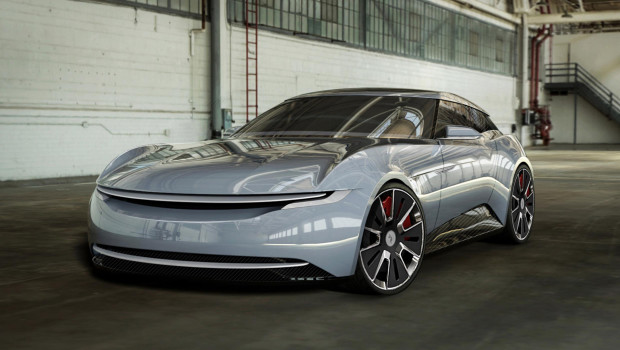 Published on September 7th, 2017 | by Seán Ward
0
Meet The Alcraft GT, The Electric Shooting Brake With 600bhp
It seems like a new electric supercar is being unveiled almost on a monthly basis at the moment; monster horsepower and instant torque produce the headline figures everyone's interested in, on paper at least, but very few of the cars find the backing they need to become a production reality.
Well now there's a new electric car that thankfully looks a bit different, a shooting brake with some serious credibility: the Alcraft GT.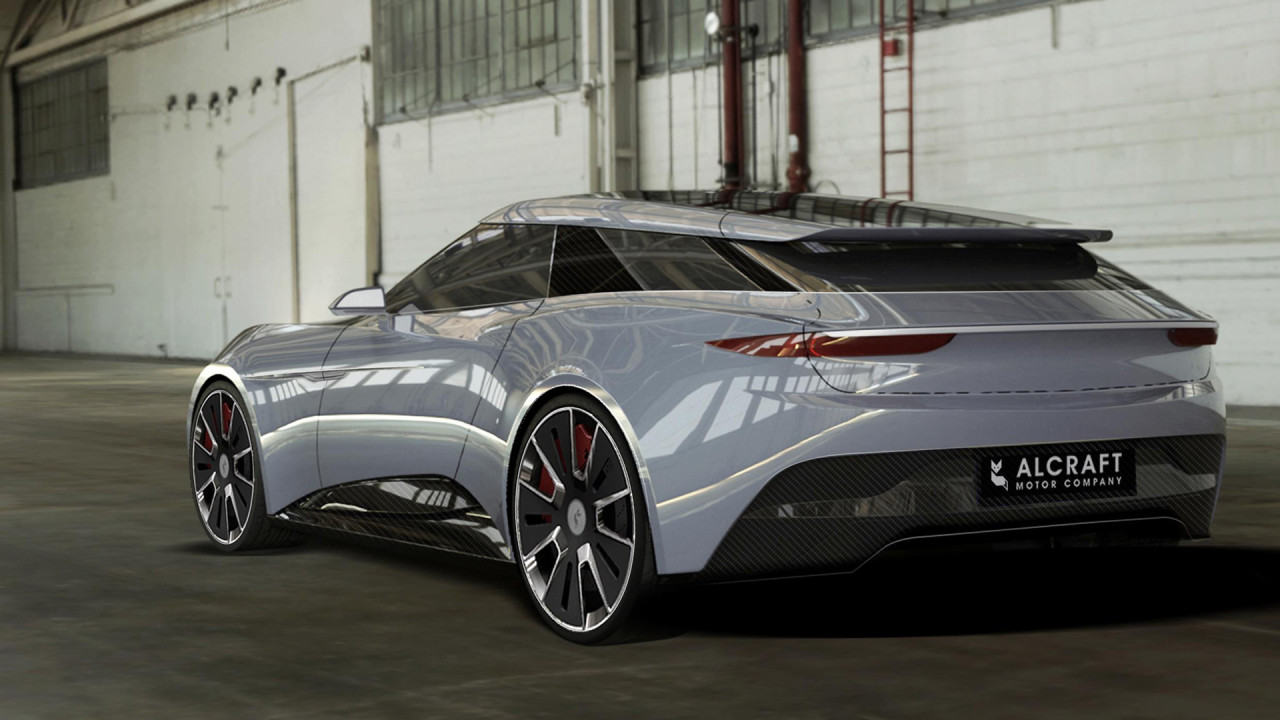 Before we get bogged down into how much power and torque it'll have, I'll start by saying the Alcraft GT will be crowdfunded. The design and engineering theory work has already been done, but Alcraft need finance to build a prototype, and that finance will come from the public. You can donate anything from £10 to £25,000, after which Alcraft will reward you with a gift, ranging from a Cyclotricity electric bike or a Matthew Humphries Design watch, to a ride in an Alcraft GT development mule at Silverstone.
Secondly it's worth noting there is a solid foundation of talent at Alcraft. Alongside the founder David Alcraft, a businessman and chemical engineer, you'll find Charles Morgan, formerly of Morgan Motor Company, designer Matt Humphries, also formerly at Morgan, and a number of other automotive executives who have joined Alcraft to try something new.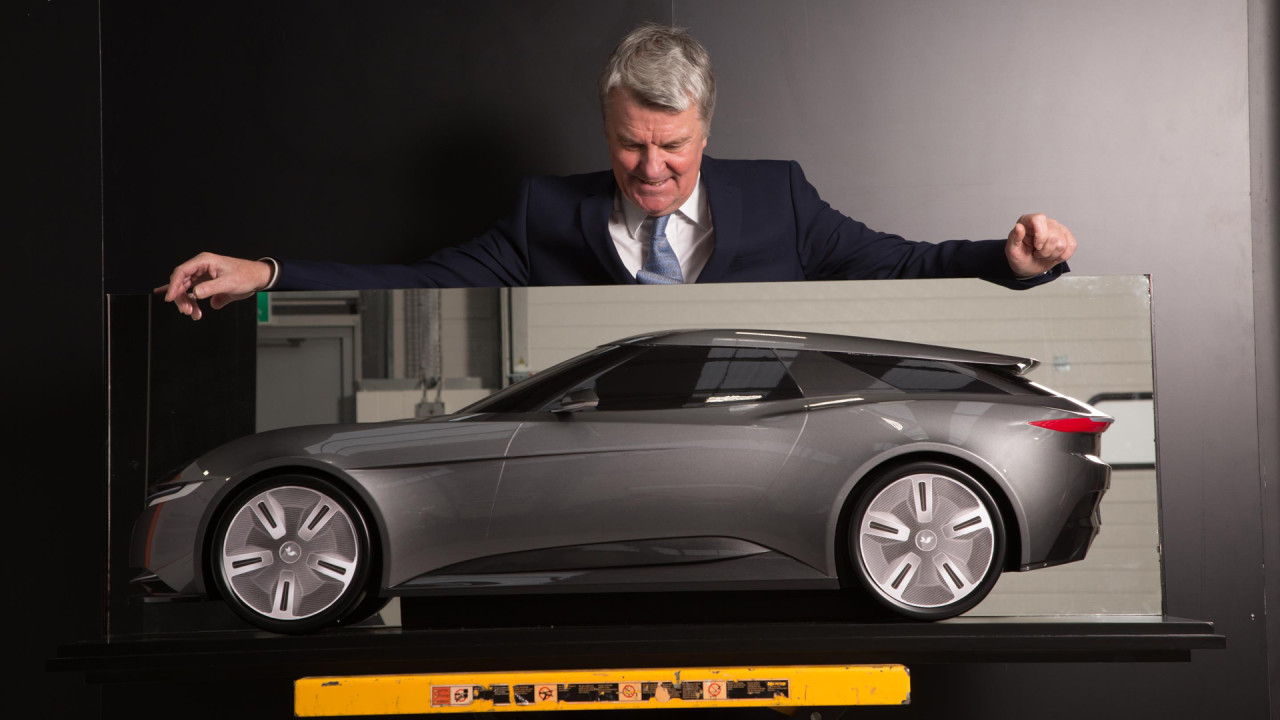 Anyway, the car. It's a shooting brake with a claimed 300 mile range and around 500 litres of boot space. There's a possibility the final product could change, depending on what customers want and what technical developments the company make over the coming year. Sacrifice some boot space, for example, and you could have four seats rather than two, and while the "fundamental concept is battery-only… a range-extender could be added".
There will be three electric motors producing 600bhp and 840lb/ft of torque, with the batteries stored in a t-shape between and behind the driver and passenger seats, and power will hit the road through a four-wheel drive system, meaning 0-62mph in 3.5 seconds.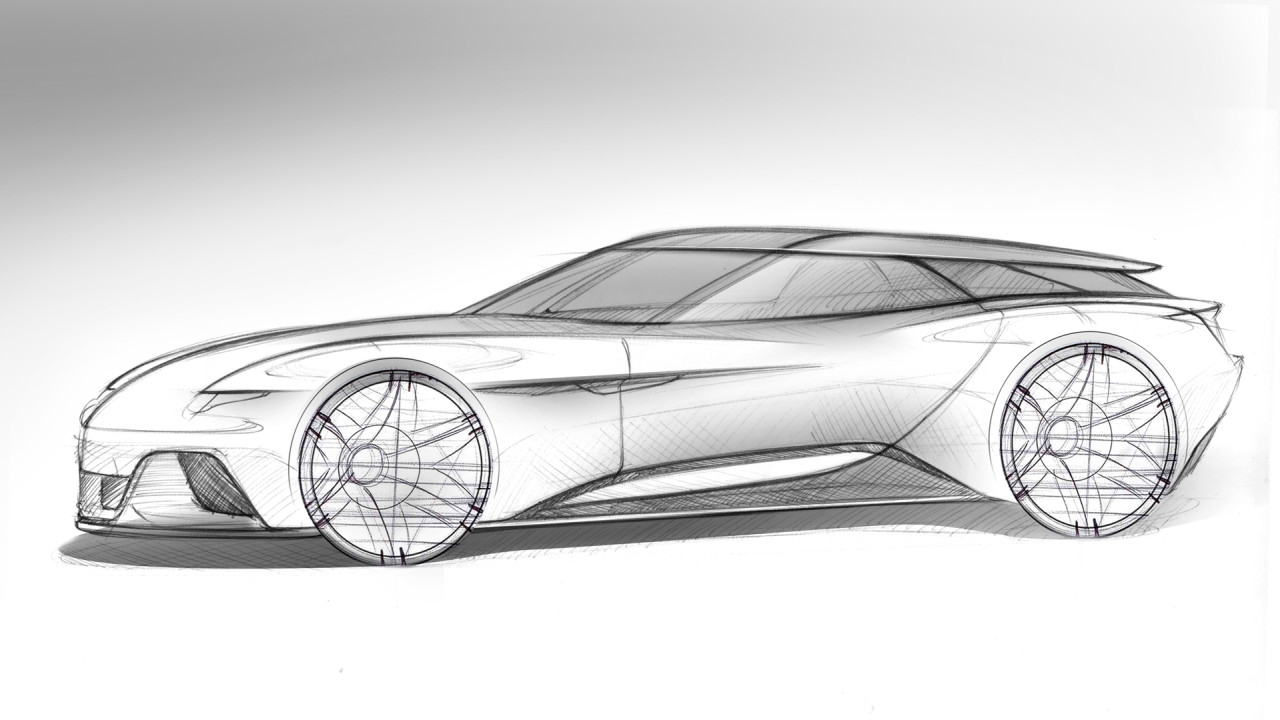 The roof will be made largely of glass the the B-pillars are made from carbon fibre, but as to exactly what the car's chassis is made of is unclear for the time being, but it's safe to say there will be a fair amount of carbon fibre and aluminium everywhere.
I hope the Alcraft GT does become a production reality. Not only is it visually stunning and being created by some people who really know what they're doing, but it's a deviation from the defacto super-fast electric supercars we see come and go so often.