Stories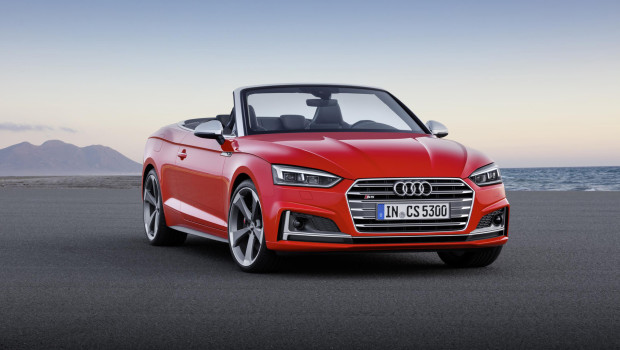 Published on November 7th, 2016 | by Seán Ward
0
Meet The New Audi S5 Cabriolet
For some, the idea of a fast convertible is utterly pointless, because why would you compromise the car's dynamics for the sake of a breezy drive? For some, though, there's nothing more appealing than being able to cruise with the roof down one minute and attack a mountain road the next. If you fall into the second group, you might be interested to see the new Audi S5 Cabriolet, more powerful than its predecessor and better looking, too.
The S5 will be launched at the same time as the new A5 Cabriolet, a car that'll be available with a 2.0 litre petrol, a 2.0 litre diesel and a 3.0 litre diesel, but the S5 will get an updated version of Audi's turbocharged 3.0 litre petrol. It'll have 349bhp and 369lb/ft of torque, and the 0-60mph sprint will be over in 5.1 seconds.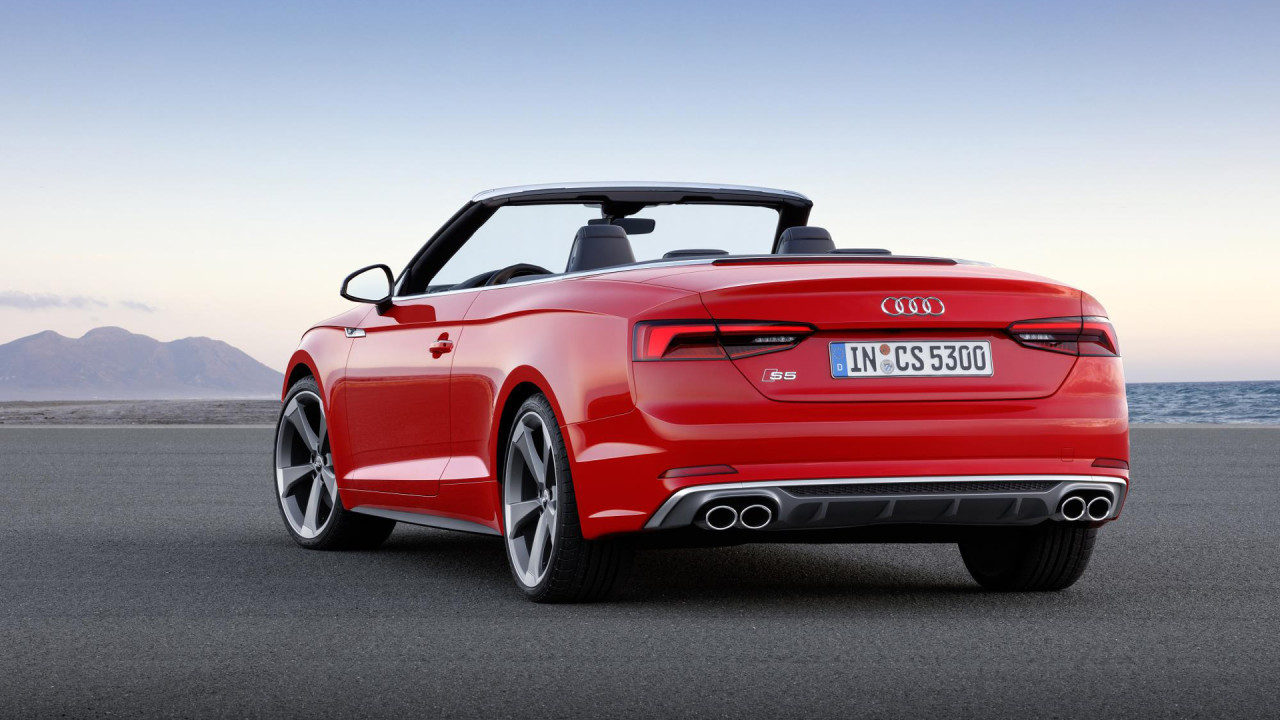 Like the coupe, the S5 Cabriolet splits its torque 40:60 front to rear, but the system can send up to 70% of the power and torque to the front or 85% to the rear depending on the conditions and how you're driving.
Thanks to a "mix of materials and geometric lightweight design," the S5 Cabriolet is 40% stiffer than the outgoing model but weighs 40kg less, but you still get the extra strengthening beams in the sills to keep the car from wobbling over bumps in the road. If you want a sharper driving experience, the coupe is still likely to be the better car.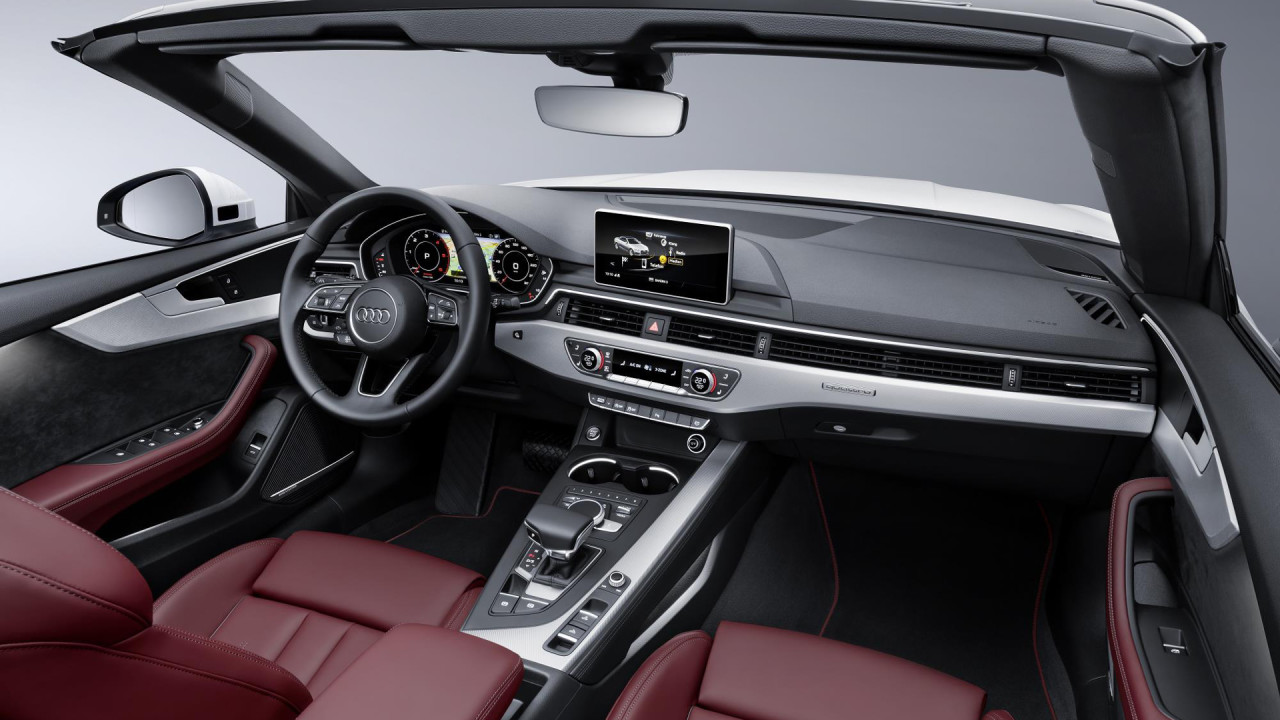 But what about that roof? It can be opened and closed at up to 31mph, taking 15 seconds on the way down and 18 seconds on the way up. Don't go over 31mph, though, or the roof will freeze in position until you've slowed down again…
It'll go on sale early next year with a trim specific to the S5 cab, including new 19 inch wheels and some very nice sports seats. A fast convertible like the S5 Cabriolet might not be everyone's cup of tea, but it'll sell like hot cakes.