Stories Published on February 12th, 2011 | by Seán Ward
0
Men More Likely To Keep Their Cars Clean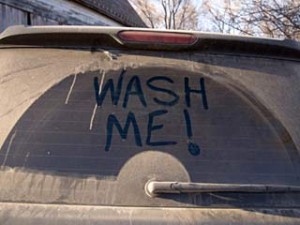 A study conducted by Autoquake, an online car supermarket, has shown that men are much more likely to wash their cars regularly than women.
Of the 1000 people surveyed, 56% of women said that they wouldn't be bothered if they let their car go unwashed for six months or more, as opposed to 44% of men who said the same.
The survey also showed that only 34% of vehicle owners cleaned the inside of their car every six months, and that only 13% do a full interior and exterior wash every year.
And rather disturbingly, 5% of women said that they wouldn't care if they never cleaned their car, as opposed to just 3% of men.
Published on 2nd August 2010 at www.motoringpress.wordpress.com.
.