Stories Published on November 17th, 2011 | by Seán Ward
0
Mika Häkkinen Prepares to Return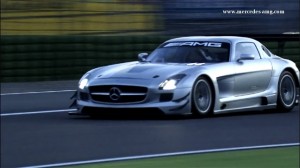 Mercedes latest video is rather more interesting than those seen before, as it shows double world champion Mika Häkkinen taking on the Mercedes AMG SLS GT3.
Mika will hopefully be returning to racing in the next year or so, unfortunately in Formula One, but a GT3 series will do.
But is four years too long to be out of racing? Watch the video, see what you think, but if we're honest, he still looks pretty spritely.