Stories Published on November 11th, 2011 | by Seán Ward
0
More Power for the Fiat 500 Abarth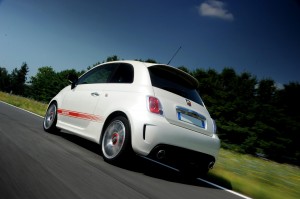 Buckingham based firm Superchips has launched a new modified ECU for the Fiat 500 Abarth.
The standard Abarth has 133 bhp from its 1.4 litre turbocharged engine, but the new system will add a further 22 bhp at 5600 rpm.
Torque has also been increased by 46 Nm at 2900 rpm.
Fuel consumption, it is claimed, is very similar to the standard car, and for those who are worried about their Fiat warranty, the software instillation comes as standard with a 12 month warranty – not quite what Fiat provide, but none the less respectable.
The upgrade is only suitable for Abarth models built in 2009 or later, and will set you back £455.