Stories Published on January 18th, 2012 | by Seán Ward
0
Motorists Waste One Year in Traffic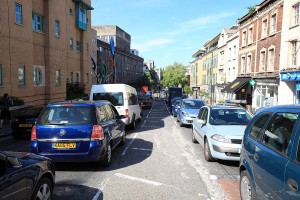 Research conducted by Continental Tyres has found that those who drive to work in the UK spend 58 weeks of their lives in traffic jams, adding up the loss of 100 million working days every year for the 18 million commuters.
The study of 2,000 motorists showed the average round trip is 28 miles, with the typical journey to work and home again taking 41 minutes, of which 12 minutes were lost every day in jams and delays.
The study also shows that, even with annual leave, bank holidays and sick days, 5½ working days are lost every year, and that half of all British drivers say they will leave their car at home if fuel costs rise further.
Tim Bailey, head of safety at Continental Tyres said: "People are clearly concerned about congestion and rising fuel costs, but using the car remains the preferred option for most.
"With 63 per cent of workers using their car on at least four of five days in the working week, planners and government need to recognise that the morning and evening rush-hour is going to be a feature of life in Britain for some time to come.
"For individuals it means frustration but for the economy as a whole it means lost productivity and increased emissions, so it remains a key issue to tackle."
The study added that 45 per cent of those using public transport to get to work would switch to using their car if petrol prices drop.