Stories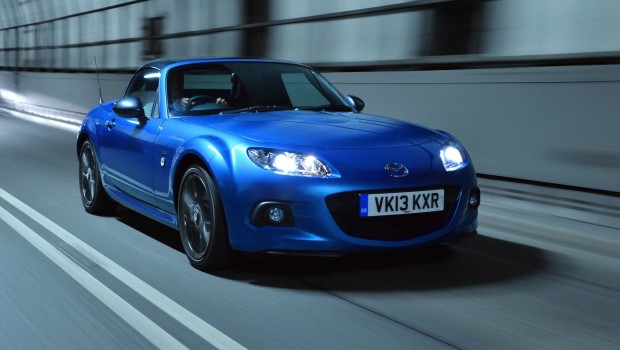 Published on February 11th, 2014 | by Seán Ward
0
MX-5 Turns 25
Yesterday, Mazda celebrated 25 years of the MX-5 (or Miata, if you're across the pond).
Launched in May 1989, the MX-5 has sold more than one million variants since its launch over the course of three generations, hundreds of special editions, and multiple racing programs.
While there are no big birthday celebration plans (a surprise for a true motoring institution – Mazda celebrated the MX-5's 20th birthday with a gathering of more than 1,600 cars), Mazda has said that fans across the world can wish the car a happy birthday Facebook and Twitter using the hashtag 'MX5Turns25'.
More recent models have been criticised for getting too big and perhaps too heavy in comparison to the first generation car, but the fact that Mazda is still building a rear-wheel drive driver's car is to be applauded.
The current MX-5 is due a complete redesign by the start of 2015, with some predicting the weight will drop from the current 1,124kg to a rather more fun sounding 1,000kg.