Stories Published on January 23rd, 2012 | by Seán Ward
0
NAIAS 2012 Closes on a High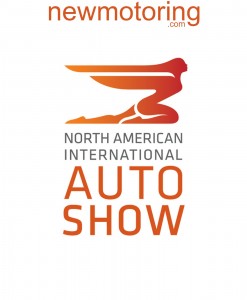 The North American International Auto Show finished on an all new high yesterday after 101,141 people visited, up from last year's final day number of 98,106.
The figures bring the total attendance as the 2012 show to 770,932, the most impressive year since 2005, and increase over 2011 which saw 735,370.
Bill Perkins, chairman of the NAIAS, said he was delighted with the turnout: "From the press to the public, everyone realized that this was a very special show.
"People want to feel good again about the industry, which is now obviously in a better place than it was a few years ago. As a result, this year's show was a 'must-see' event, as the attendance numbers indicate – everything that could go right did."
"The auto show has become a wonderful family event too," said Perkins. "I'm personally so proud of the show, and those who have had a hand in producing it. I hope everyone in Southeastern Michigan will share in our moment; we'll be talking about this show for a long time."
Jim Seavitt, NAIAS 2012 vice chairman and chairman for the 2013 show said the overwhelming feeling of automaker confidence, which was demonstrated in the more than 40 product unveilings and in the new exhibits, helped to create a positive environment at the auto show.
"NAIAS is positioned along with shows in Geneva, Frankfurt, Paris, Beijing and Tokyo because of the number of journalists who attend, and the number of worldwide product unveilings we host.
"We are traditionally very strong in both categories, which is why NAIAS remains an important part of the automakers' global product launch strategies."
All in all, 5,196 journalists and media representatives from 61 countries attended Press Preview; 22,788 auto suppliers, designers, engineers, and enthusiasts, attended Industry Preview representing 28 countries, and more than 2,000 companies; 770,932 car enthusiasts attended Public Show.
And thanks to 20,000 visitors to the Charity Preview, more than $3 million was raised for the various children's charities supported by the NAIAS.