Stories Published on February 26th, 2011 | by Seán Ward
0
New Aston Martin Virage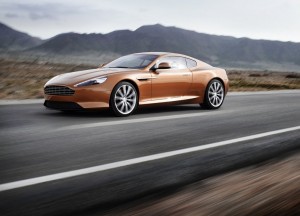 Aston Martin has announced that it will be launching a new GT car at the Geneva Motor Show.
The Aston Martin Virage will be shown in the flesh for the first time at Geneva on the 1st March.
The Virage, resurrecting the name from the 90's monster, has the usual Aston 6 litre V12 engine, consistent with the current GT range, but has 490 bhp, 40 more than the DB9 and 20 less than the DBS.
Torque has also been raised over the DBS' but stays below the DB9's torque levels, with the DB9 having 443 lb/ft, the DBS having 420 lb/ft, and the Virage having just over 240 lb/ft.
From its release in early 2012, it will be available in both Coupé and 'Volante' form, with prices starting at £150,000 – surprise, surprise, less than the DBS but more than the DB9.
As the horse-power suggests, the Virage bridges the already impossibly small gap between the DB9 and DBS, and fans and critics alike have already started to criticise Aston for starting to build cars to plug a gap in the model range and the market rather than building a single GT car, a single sports car and a single four-door car.