Frankfurt 2011 Published on September 6th, 2011 | by Seán Ward
0
New British Car Manufacturer to Launch at Frankfurt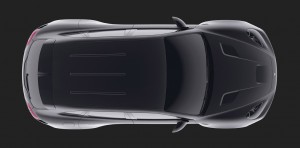 A new British car manufacturer will make its world debut at this year's Frankfurt Motor Show, starting on September 13th 2011.
Based in London, Eterniti Motors is a luxury car brand aiming to satisfy the market in ways that many car manufacturers fail to do: Luxury, quality and personalisation.
Their first car, the Hemera, has been hailed as the world's first luxury SUV, and has twin reclining rear passenger seats and a long, limousine like cabin.
Although the Hemera is a prototype, Eterniti say it will go into production in 2012, with performance upgrades and minor styling changes.
The engineering team is led by Alastair Macqueen, who was responsible for the development of the Jaguar XJ220 supercar to production and has won the Le Mans 24-Hour race with both Jaguar and Bentley.
Eterniti has also enlisted the services of former Formula One driver Johnny Herbert to tune the chassis and, in general, improve the driving dynamics of the car.
Showrooms will start to appear in London and other international cities in the build up to production in 2012.