Stories Published on March 13th, 2011 | by Seán Ward
0
New Lamborghini Gallardo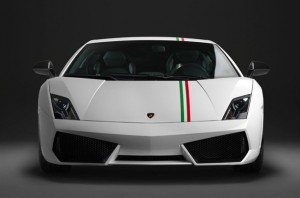 Lamborghini has launched a new Gallardo special, named the Tricolore.
It features white a white exterior, and a three colour stripe, which also runs over the seats.
The Tricolore has been made to celebrate 150 years of Italian unification, with just 150 cars being produced, one for each year.
Apart from the stripe, the whole car is the same as the standard Gallardo, with a 5.2 litre V10 engine producing 560 bhp.