Stories Published on February 18th, 2011 | by Seán Ward
0
New MG Confirmed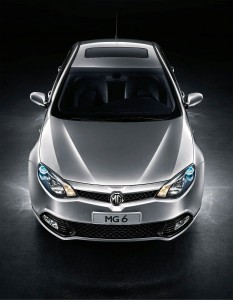 MG has confirmed this week that its latest addition to the MG range, a family hatch back called the MG6, will be released early in 2011.
Although originally intended to be released before the end of 2010, it has been delayed until 2011, although, MG's factory at Longbridge has already started to build the MG6.
Prices for the handsome new MG6 aren't known at the moment, but it is expected that they will be less than or similar to the price of a VW Golf of Ford Focus.
Published on 18th September 2010 at www.motoringpress.wordpress.com.
[portfolio_slideshow]