Stories Published on April 10th, 2011 | by Seán Ward
0
New Subaru Imprezza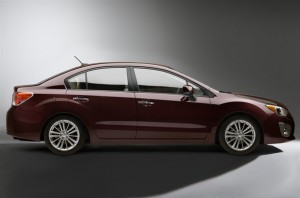 The first picture of the next Subaru Imprezza has been issued, and it doesn't look all that promising for hard-core Imprezza fans.
Even though this is only the first image of the new car, which is due to be unveiled at the New York Motor Show, fans have criticised its more subtle styling, saying it looks too much like a Toyota Avensis.
Subaru has said that, despite the less flamboyant styling, the next gen Imprezza will not disappoint, but still give the occupants of the vehicle more space.