Drives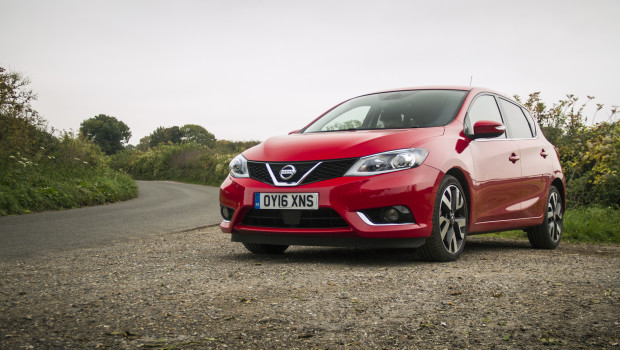 Published on January 20th, 2017 | by Seán Ward
0
Nissan's Pulsar 190 Is Good But Falls Short Of Exciting
Nissan does certain things very well. They build brilliant SUVs, cars like the Juke and Qashqai, and the Nissan GTR has always had a magical ability to humiliate almost any car in any price bracket. But hatchbacks, machines to rival the Ford Focus, Renault Megane or VW Golf? Recently, that's something Nissan hasn't been quite so strong at, and there's always been a little bit of a disconnect between the halo GTR and the rest of the model range.
The Nissan Pulsar, however, was designed to put a bit more spring in Nissan's hatchback step, and the newest DIG-T 190 model sits at the top of the tree. It has a new turbocharged 1.6 litre engine with 190bhp and 177lb/ft of torque, a more rigid body, upgraded suspension and better steering. It's no GTR, but it's the closest thing you'll find to a Nissan hot hatch, for the time being at least.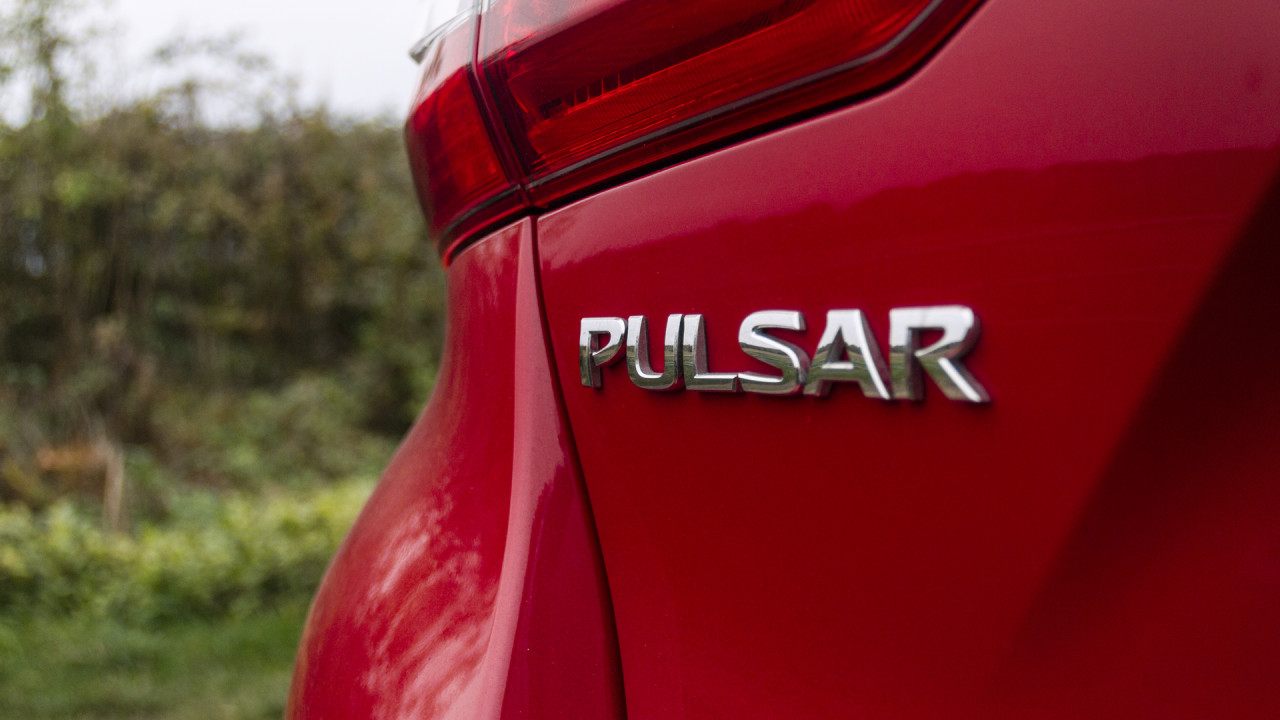 Seeing the car for the first time in the metal it's immediately obvious the Pulsar is actually quite a pretty little car, at least front the front. It's unfussy and simple, and the 18-inch wheels give it a nice stance. At the rear, though, it just lacks a little imagination. It's not unattractive, but it's a bit too simple.
Inside the cabin you'll find leather seats, carbon fibre effect trim pieces, sat-nat, DAB radio, and all sorts of safety systems that'll keep you safe both in a city and out on the open road. The car I was driving was the top of the range Tekna model, which comes with pretty much everything you could possibly need in a family hatch. But like the exterior it's perhaps all just a little bit basic, a bit bland. The carbon fibre effect trim pieces add a bit of flare, but there's a lack of coherence somehow.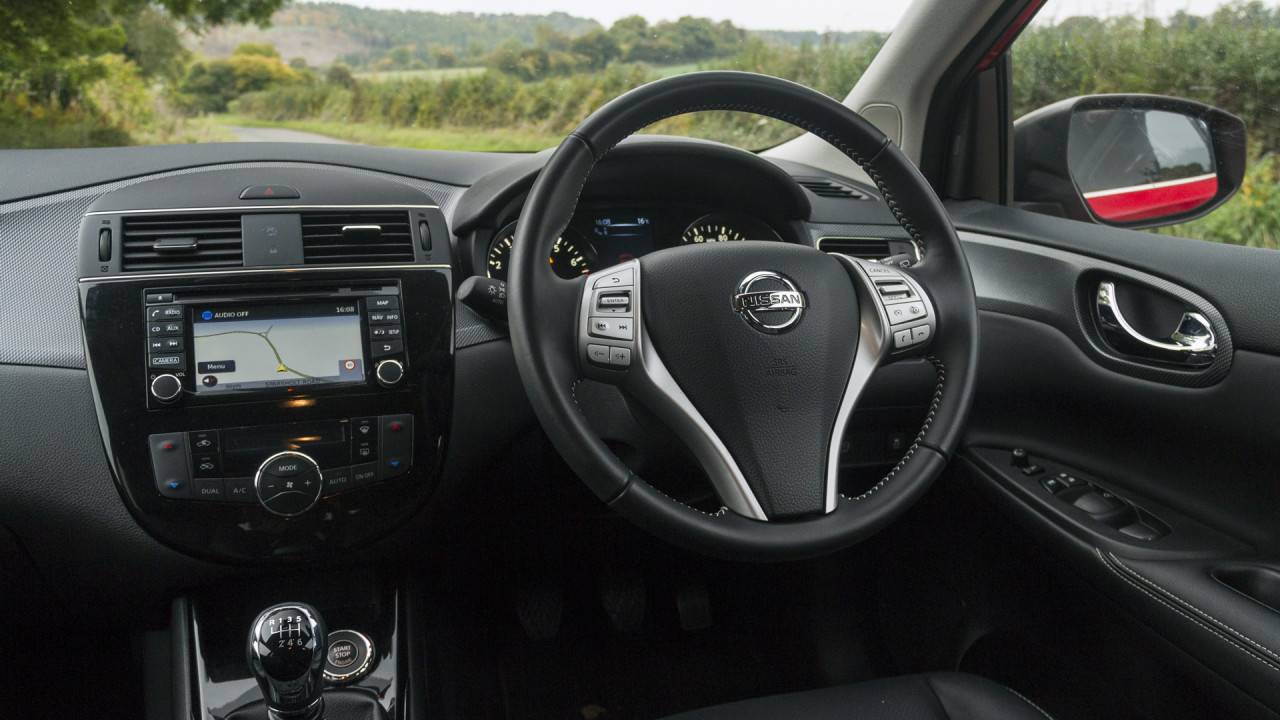 To drive, the Pulsar is comfortable and quiet. Nissan might have beefed up the suspension slightly over the rest of the range but this is still a very comfortable, easy car to drive. As I said before, you get 18-inch wheels shod with 215/45 Michelin tyres front and back, and disks brakes all round.
There's plenty of grip, the steering is nicely weighted, the car feels light (the Pulsar tips the scales at 1,300kg) and the supple suspension really helps if you're in the middle of a corner and drive over a bump. The six-speed manual gearbox is good, too, but despite the promise of a sharper driving experience it isn't exactly exciting. Is it better to drive than a normal Pulsar? Yes, but a hot hatch it isn't, as there's just a little bit more roll than you'd ideally want.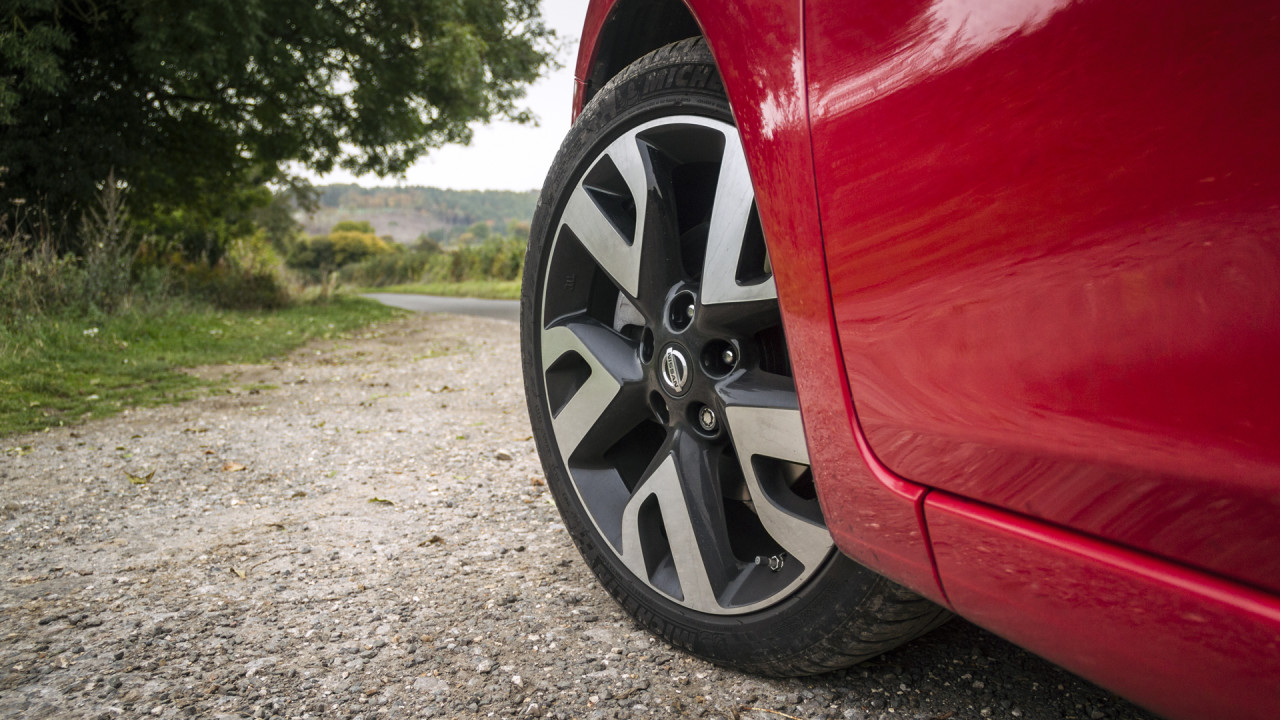 The engine, however, shows more promise. It doesn't sound very exciting (it is still a normal Nissan hatchback after all), but it really does get you down the road pretty nicely. 0-60mph takes 7.7 seconds and the top speed is 135mph, both very respectable figures when you look at something like a Kia Pro Cee'd GT and realise the Nissan has less power but very comparable performance. It'll also get about 48mpg, about 10mpg better than the Kia.
What's really good is that the engine doesn't feel turbocharged. I'd expected some lag and for the engine to feel a bit lazy, but it relishes the higher revs.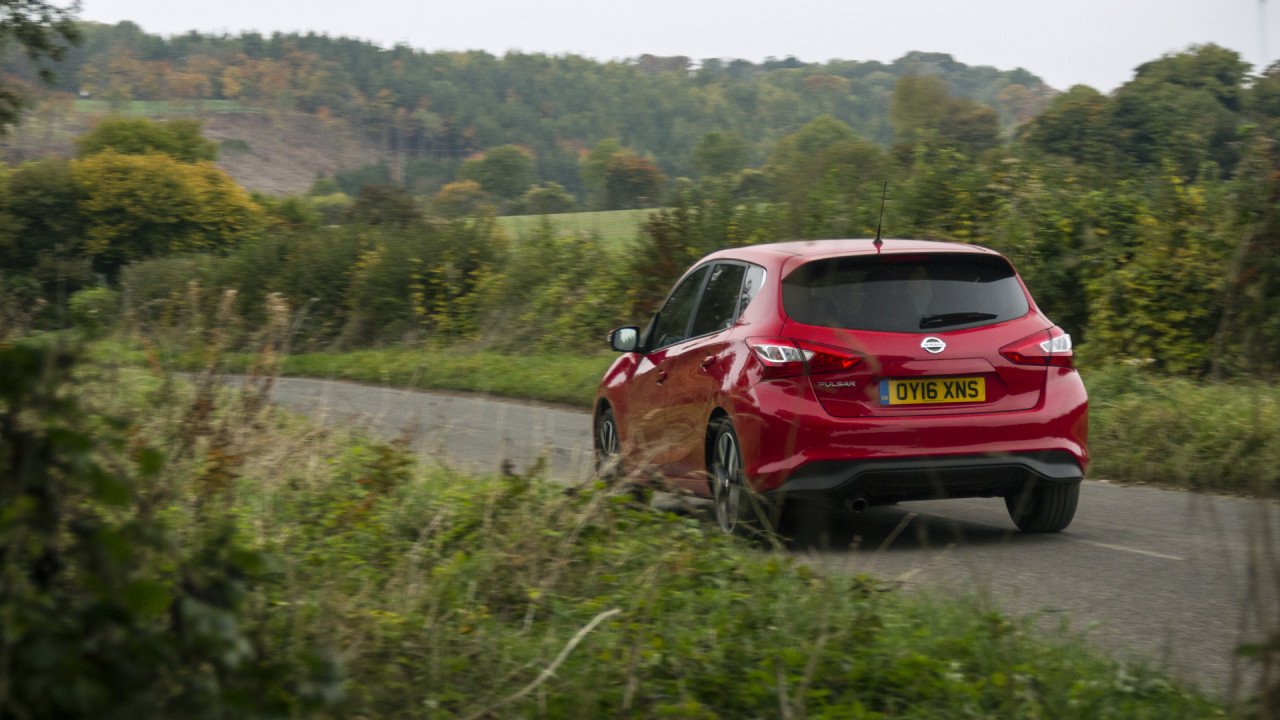 All in all the Pulsar DIG-T 190 does have its flaws but parts of it are really good (if Nissan does ever decide to put a NISMO version into production then they have a really good chassis to work with), and put it along something like a Kia Pro Cee'd GT, when the difference in price and performance isn't huge and yet it's much more economical and a little bit more comfortable, and it doesn't look like such a bad proposition.
There are just a few areas that let the car down, though, and I feel that if Nissan were just a little bit braver, and pushed the looks, the suspension and the engine a little bit further, they'd be onto a car that would actually get people excited about a Nissan that isn't just a GTR.