Stories
Published on July 21st, 2012 | by James Allen
0
Nürburgring Declared Bankrupt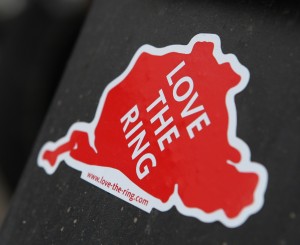 After month's of speculation and news stories citing financial difficulties, it's officially been announced that the company which owns the fabled German track has filed for bankruptcy.
Debts have allegedly been mounting up from as early as 2004, when the circuit's operators began heavily investing into the commercially unsuccessful business and amusement complexes in the vicinity of the 14 mile track. According to German newspaper 'Rhein-Zeitung', the amount of Euros the 'Green Hell' owes is in the region of at least 413 million.
The main killer blow, it seems, came when the Nürburgring was denied a 13 million Euro loan, which apparently would have been enough to keep it running for a further six months.
The impact of this will undoubtedly be huge. The village of Nürburg relies almost entirely on the 'Ring for its income, with the mayor of the area,  Reinhold Schüssler, stating 'the whole region might go down the drain' if the Nürburgring facilities aren't resuscitated.
It's expected, though, that either a collection of wealthy individuals or businesses, or perhaps even a car maker that'd be enticed with the prospect of owning the world's most famous race track as its own test facility, will buy the fabled ribbon of tarmac and its bankrupt assets.
After all, its importance is paramount to the automotive industry. Not only is it a setting for high-profile races like the Nürburgring 24 and (hopefully) next year's German F1 GP, but many car manufacturers around the world use it as a place to hone the final settings for their road going machinery.
We're hoping that the Nürburgring will end up rising above this troubled period in its history. Not only will we miss out on many great races if the money that's owed is impossible to repay, but we hate the fact many people who rely on the track will be hugely affected if the legendary race venue were to cease being active.