Published on September 27th, 2017 | by Seán Ward
On-Board The New 911 GT2 RS' Insane Nurburgring Lap
Like it or not, the Nurburgring serves as an ideal benchmark for performance motoring. Whether it's a hot hatch or a limited-run Ferrari, you can bet it'll have done a few laps at the Nurburgring.
Enter the new Porsche 911 GT2 RS, which, after months of testing at the circuit, set a lap time of 6m 47.3 seconds on the 20th September 2017.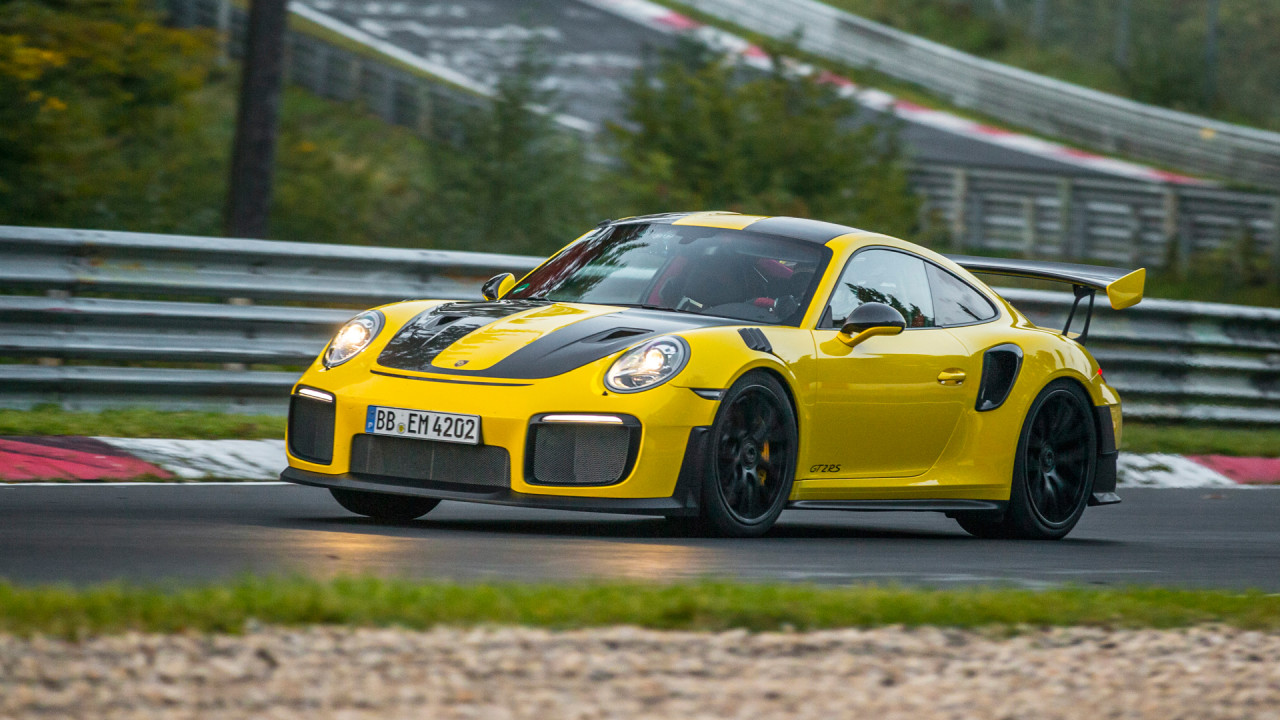 The original target was 7m 5s, but after four sub-6m 50s runs, with driving split between Nick Tandy and Lars Kern, Kern managed the lap you see here. Quite how anyone is able to muscle a car round the Nurburgring at this speed is beyond me.
Both Kern and Tandy are handy with a motor car, though. Tandy won the Le Mans 24 in 2015, driving the third Porsche 919 Hybrid entry with Earl Bamber and Nico Hulkenberg. Kern on the other hand is one of Porsche's test drivers, the man who set a record at the Nurburgring with the Porsche Panamera Turbo in 2016 and drove the second-gen 991 GT3 to a 7m 12s lap time back in May.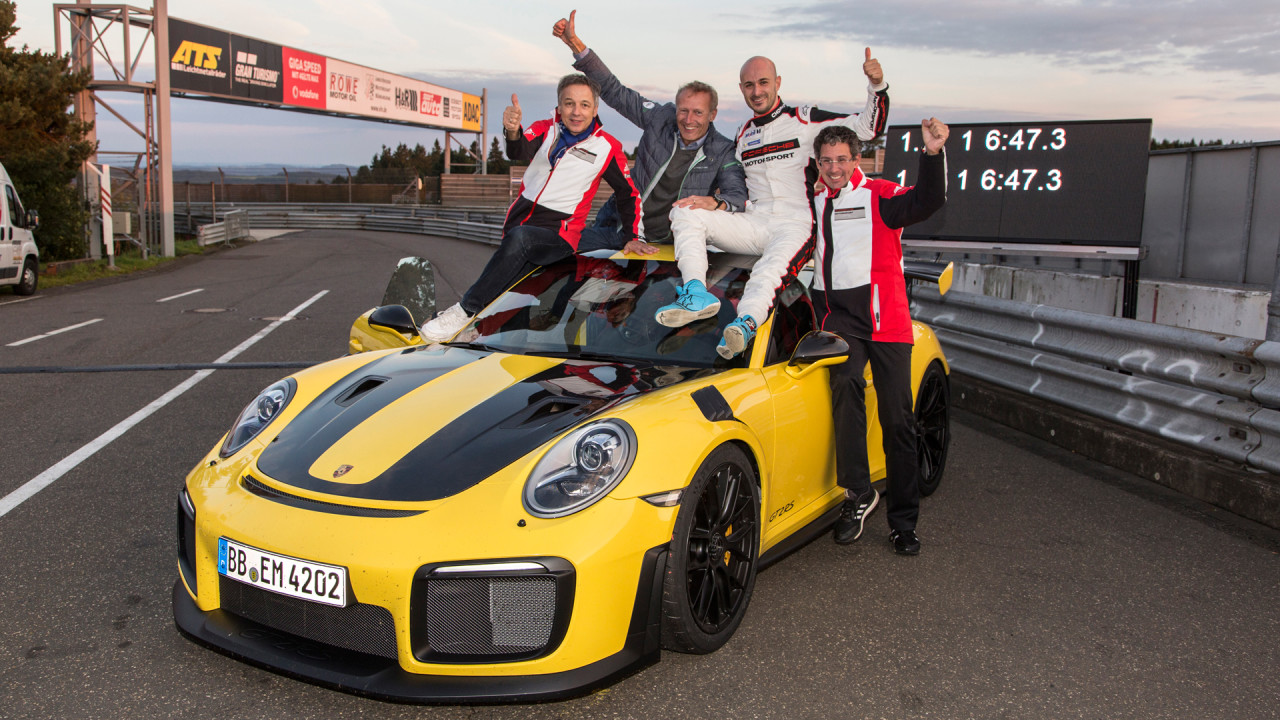 It's a mighty impressive lap to watch, and in some ways not at all surprising for the most powerful 911 ever made, but what is surprising is that the GT2 RS is a full ten seconds faster than the Porsche 918 Spyder.
We should also remember that this is a fully road legal Porsche 911, a car with rain sensing wipers, air conditioning and a Bose sound system, and yet it's only a little over 46 seconds slower than the all-out Nurburgring lap record holder, the Porsche 956, as driven by Stefan Bellof in qualifying for the 1983 Nurburgring 1000km. Top work, Porsche.