Stories Published on February 23rd, 2011 | by Seán Ward
0
One-Legged Bentley Driver Banned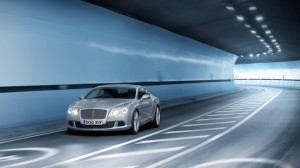 A one legged driver from Peterborough has been banned from driving for a year after he was caught speeding.
Michael Smith, 34, was caught doing 119mph on the A47, just outside Peterborough.
Mr Smith, owner of a mobility aids delivery company, said that if his driving licence was taken away his business would go into liquidation, but despite this, magistrates at Peterborough Magistrates' Court found him guilty of speeding and banned him from driving for a year. He was also ordered to pay £270 in costs.
He said afterwards "I don't think I was going that fast and I was only speeding for a short amount of time."
Published on 25th January 2011 at www.motoringpress.wordpress.com.