Concepts Published on September 12th, 2012 | by James Allen
0
Peugeot Onyx: full tech details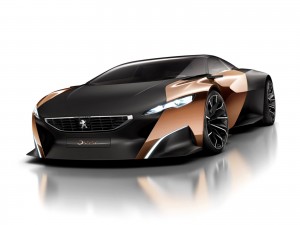 Yesterday, we reported on the teaser shots of Peugeot's all new 'Onyx' supercar concept. Now, though, the French giant has released all of the technical details for its new radical showcase.
Though engineered by Peugeot Sport, the division that runs all of the firm's motorsports operations, most of the materials used on the Onyx are way beyond what the race technicians would have used when they were developing their LMP1 prototypes.
A Le Mans-esque carbon structure underpins the car, but hanging off it are panels made of unprocessed carbon fibre and hand-made sheets of copper. There's also no glass in the car's canopy, with the material of choice instead being lightweight acrylic. Altogether, the Onyx weighs in at an incredibly light 1,100kg.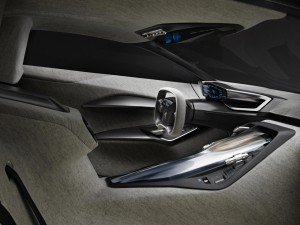 Which, when you factor in that underneath all that carbon and copper is a 600bhp, 3.7 diesel-powered V8, should mean that, if Peugeot will announce any suggested performance statistics, the Onyx will theoretically be a sensationally fast car.
There's also a KERS-style energy recovery system, which stores energy in lithium-ion batteries under braking and automatically 'releases' the stored energy upon acceleration. Peugeot claims that the electrical boost provides the equivalent of an additional 80bhp.
Inside, the cabin is as crazy as you'd expect from a concept car of the Onyx's calibre: the interior is trimmed in a one-piece felt 'pod', so there are no joins or stitches in the material. There's also a bit of a 'green theme' with regards to the interior as well, with the wood on the dashboard and centre console being made entirely out of recycled newspapers.
As we said in our earlier piece on this bonkers Peugeot, there aren't any plans on putting the Onyx into production, and certainly not as it is now. However, Peugeot has revealed styling cues on this supercar design study will trickle down into more mainstream models in the near future.
[portfolio_slideshow]