Stories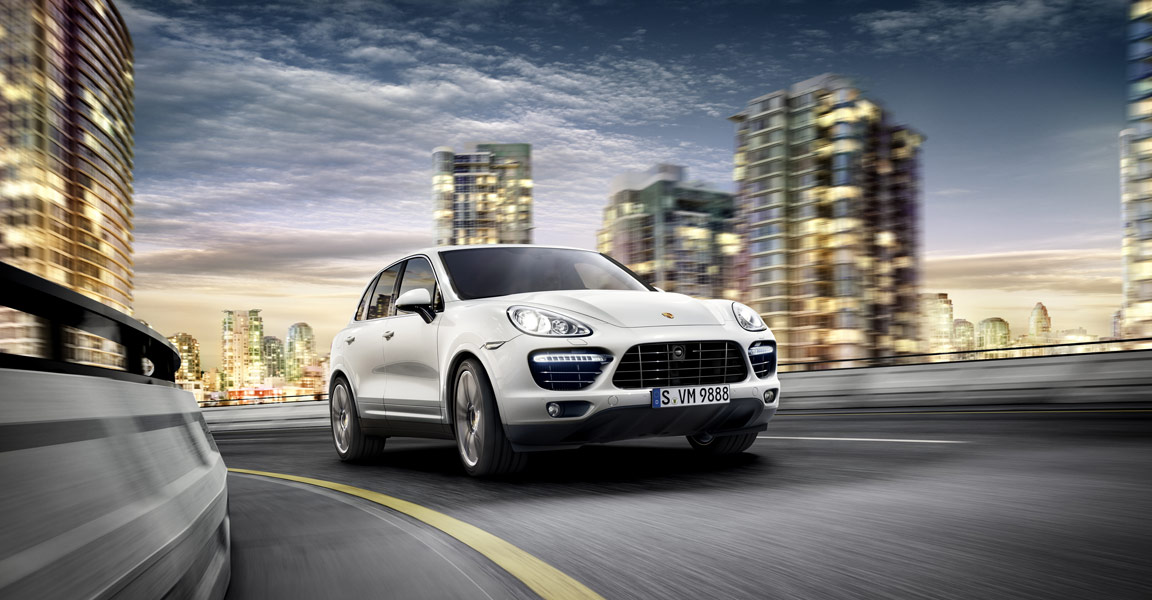 Published on October 16th, 2012 | by James Allen
0
Porsche announces 542bhp Cayenne Turbo S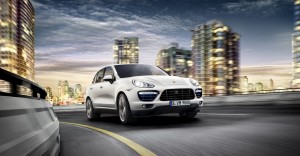 Porsche has just published the first photos and technical specifications for the Cayenne Turbo S, the all-new flagship in the firm's SUV range.
Using the Cayenne Turbo as a base, Porsche's engineers have been able to make this new car even faster by tinkering with the engineer: when compared with the output of 4.8 twin-turbo V8 in the Cayenne Turbo, the Turbo S's motor is , with a peak power rating of 542hp, 49hp more potent than the Turbo, whilst torque has gone up from 516lb/ft to 553lb/ft.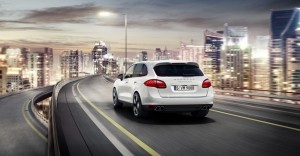 This, unsurprisingly, marginally but noticeably improves the car's performance, Porsche claims that the new Turbo S can hit 62mph from a standstill in 4.5 seconds (two-tenths faster than the standard Turbo) and top speed has been raised from 173mph to 176mph.
However, despite the extra performance, Porsche informs us that the fuel economy doesn't suffer from the performance gains, with the Turbo S returning the same 24mpg on the combined cycle as the standard Turbo does.
The changes to the Turbo S aren't restricted to the engine bay, though – the exterior has bee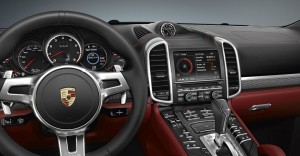 n subtly tweaked in order to differentiate it from the standard Turbo, with some of the more noticeable details being the rectangular exhaust pipes, gloss black inserts and bespoke 21-inch alloy wheels, whilst the interior comes fitted with carbon-fibre inlays and two-tone leather upholstery as standard.
Also as standard  are Porsche's air suspension system, a torque vectoring system and, in case you want to take your Cayenne Turbo S to the track (which we assume you will, otherwise why would Porsche have fitted the car with it?), the Sports Chrono Package.
UK prices haven't been announced yet, but the Turbo S is 30,000 Euros more expensive than the standard Turbo model in Germany, so expect something along similar lines for when the flagship Cayenne goes on sale here.
[portfolio_slideshow]