Stories Published on February 12th, 2011 | by Seán Ward
0
Porsche Confirmed to Build Electric Sports Car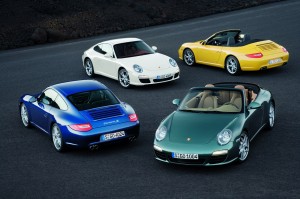 Porsche announced yesterday that they will make an all-electric sports car within three years.
Porsche has also just announced that it will make three different all-electric sports cars based on the Porsche Boxster.
According to Porsche's boss, Michael Macht, said that Porsche would "definitely be offering an electric sports car in future" but that they needed to maintain the Porsche ethos.
He added "it will offer the qualities typical of a Porsche", and that tests on the cars will begin in early 2011.
Published on 28th July 2010 at www.motoringpress.wordpress.com.