Drives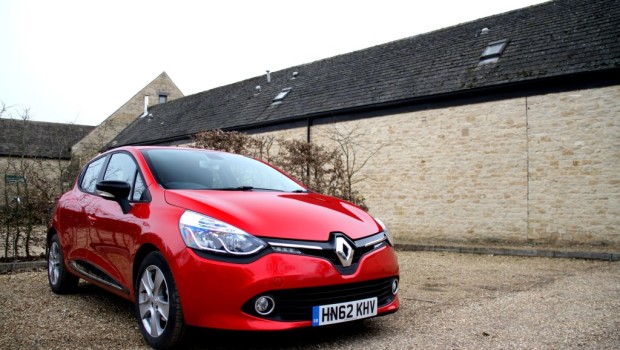 Published on June 1st, 2013 | by Seán Ward
0
Renault Clio 0.9 Dynamique MediaNav TCe 90
Renault Wind. Why would you call a car 'Wind'? Yes, it looks nice and I'm sure it "recreates the ambience of a cockpit dedicated to driving thrills," but when you call your car after something that sounds like a medical condition induced by hard Renault seats, I'm not going to buy it.
Clio, though? Well you could say it sounds like something you'd call a cat, but it's certainly a step up from 'Wind,' which is why I like the way Renault goes about creating its products.
They've stuck to the naming and pricing system for their small car the 'Clio' since it was first launched in 1990, and with that they've worked on the idea of evolution is better than revolution; if it's good enough for Christian von Koenigsegg, it's good enough for Renault.
So, how is this Clio better than the last one, or indeed any of the previous generation Clio's?
First of all, I'll admit that I rather liked the way the old Clio looked and couldn't really see how it could be improved upon and keep the cheeky looks, but Renault seems to have pulled it off.
It's more curvaceous that the old car, and has so many little surprises hidden around the bodywork that simply weren't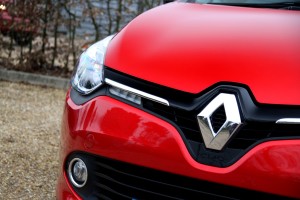 there on the last car. For example, the word 'Clio' is etched into the front bumper under the main Renault badge, as well as at the back. You get little LED's incorporated into the front end too which haven't just been dumped under the lights like they are on most cars.
Elsewhere, too, you get hints that the Clio design team actually took some time sorting out the bodywork, so much so that it looks like something designed by one designer with a good pen and a keen eye than a committee determined to make every panel blunt and safe.
So the rear lights look fabulous, the rear door handles are incorporated into the backmost pillar, and the hips of the car have been beefed up a bit to give it more the look of a junior Megane than an old Clio with extra bits of metal thrown at it.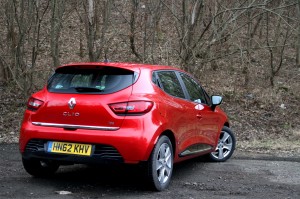 The only disappointment with the outside was the wheels, as everything else felt and looked 'quality', and the wheels just don't. They look pretty boring, to be honest.
Inside, it's a similar step up from the last car with better quality plastics and a more logical layout. But be warned – if it's cold, the arty looking plastic on the steering wheel may look nice but it's as warm as a freezer when you grab the wheel for the first time on a cold morning. And on the road, cold plastic next to leather looks good but feels just uninviting. I've seen the colour of the plastic changes depending on the body colour, but I'd much rather have a two-tone leather wheel than a two-tone, two-material wheel.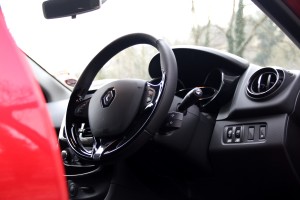 The car I tested was the 'Clio Dynamique MediaNav TCe 90 S&S ECO', so it had a 0.9 litre, three-cylinder engine with 90 bhp and 100 lb/ft of torque.
0.9 litres is miniscule in every way, but it doesn't feel it, as it's got a turbocharger – like all three cylinders it's happy being revved to pieces (it starts to lose its momentum higher up in the rev range), but because of the turbo you get better fuel economy and better performance rolled into one. 0-60 mph takes 12.2 seconds, and the top speed is 113 mph.
Perhaps more intriguing is that the 1.2 litre engine that's also on sale has less power, less torque, is less accelerative (a truly boring 15.4 seconds to 60) and has a lower top speed (104 mph). I think for Renault's sake I'll gloss over that (maybe that should have a turbo too?).
On twisty roads there's a little bit of roll, as can be expected, and safety understeer has been built in to the suspension.
The biggest downside is the price: my car was £14,780 as tested, and I can't help but find myself looking at the Autotrader classifieds and wondering just how much car I could get for that kind of money.
Should you buy one? What's it like for the enthusiast?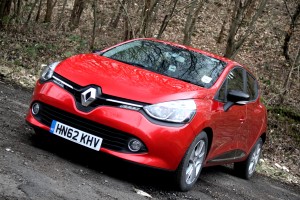 A quick drive reveals the engine is epic fun, and that all of the controls have some sort of feel to them, the best of all being the quick throttle pedal. The gearbox is nice too, as is the looks and the quality compared to the previous car.
For outright performance it isn't blistering, but for a nice balance between economy and fun, it does the job perfectly.
And it's not called Wind, which is even better.