Stories Published on February 4th, 2011 | by Seán Ward
0
Renault DeZir Sports Coupé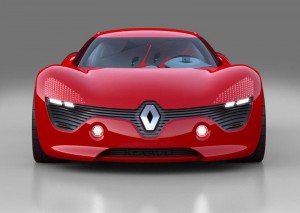 Renault has just unveiled a new concept sports coupé ahead of this year's Paris motor show: the DeZir.
This handsome and menacing looking concept is Renault's attempt to show that "electric vehicles and a love for cars are not incompatible".
The car, if it were to be built, would have a 150 bhp electric motor allowing it to get from 0-60 mph in five seconds and on to a top speed of 112 mph. This means that despite the sporty body, every other Renault model, with the exceptions of the Kangoo and the Modus, has a car capable of going faster.
The DeZir would also have 21-inch wheels, gull wing doors, aluminium side panels, and a very small drag coefficient of 0.25.
Published on July 8th 2010 at www.motoringpress.wordpress.com.
.
.
[portfolio_slideshow]