Stories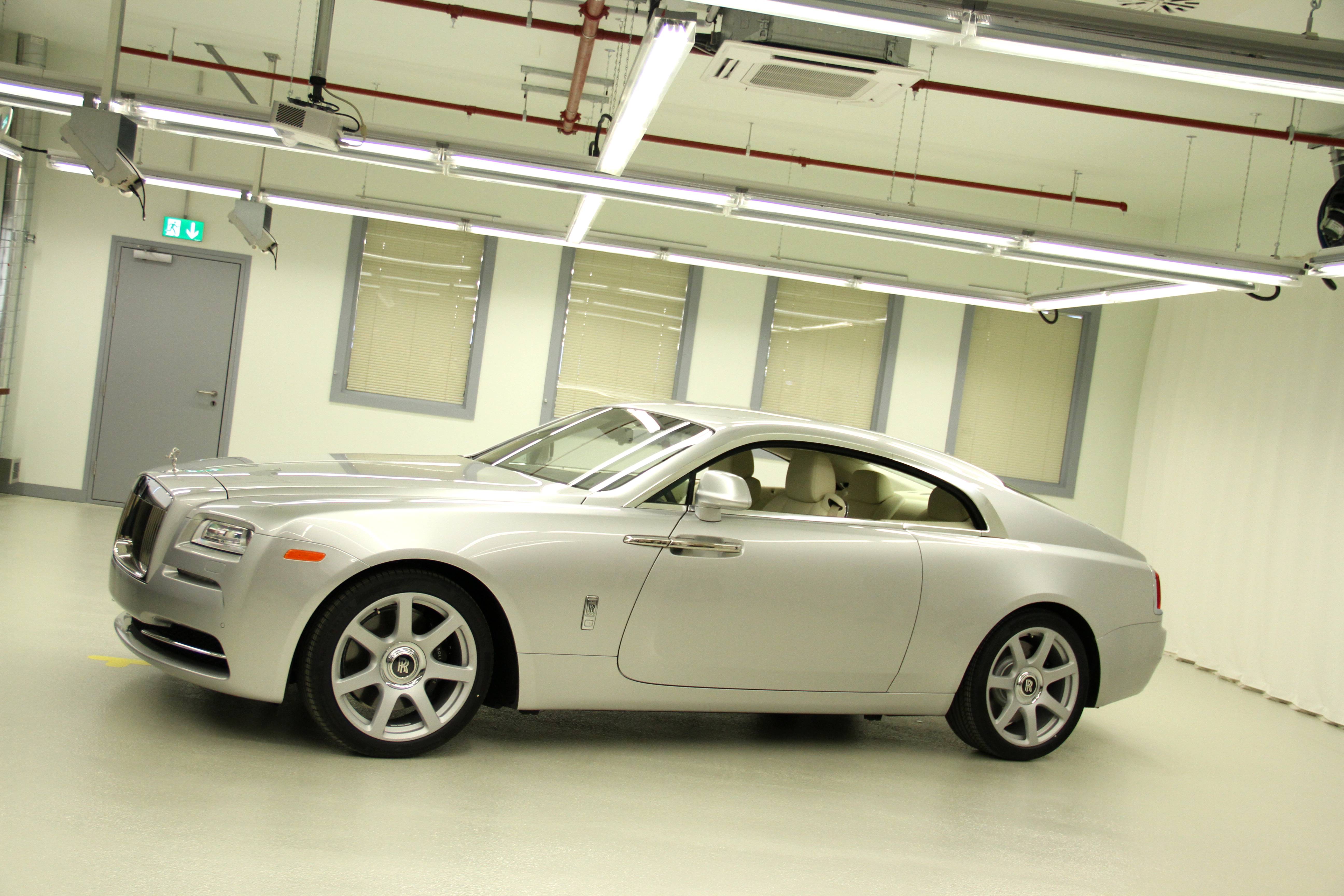 Published on March 11th, 2013 | by Seán Ward
0
Rolls Royce Launches Wraith at Geneva and Goodwood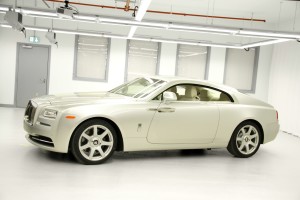 After months of teasing, Rolls Royce finally unveiled the new Wraith at the 2013 Geneva Motor Show, and what an unveiling it was.
In Geneva, the automotive press were greeted by a two-tone prototype Wraith, as well as some more technical details of the car. Simultaneously at Goodwood, the home of Rolls Royce for the past decade, a Prototype Wraith was shown to journalists in a private viewing from one of the Wraith's designer Alex Innes.
The Wraith differs from its siblings the Ghost and Phantom because of its fastback design. Rolls Royce say that this is because the most powerful Rolls Royce in history should look powerful too, and Customers were also asking about the possibility of there being a sleeker Rolls Royce.
Under the bonnet is the usual RR 6.75 litre V12, but it produces 624 bhp and 589 lb/ft of torque, 61 bhp and 14 lb/ft of torque more than the Ghost. As a result, 0-60 takes 4.4 seconds as opposed to the Ghost's 4.7 seconds. The top speed is limited to 155 mph.
The two best features of the Wraith, though, are not immediately obvious. Firstly, inside the cabin, you get the usual blend of bespoke leather and wood, but in the roof lining you get a 'Starlight Headliner' – 1,340 fibre optic lamps that Rolls Royce say "give the impression of a glittering, starry night sky".
Secondly, this is the first car to be fitted with Satellite Aided Transmission, a system which knows the road ahead and always leaves you in the right gear from the 8-speed automatic ZF transmission. At first, you might think this is a bit un-Rolls Royce, but chatting to an engineer I discovered that this isn't necessarily about making the car feel more sporting, but rather making the journey quieter and more comfortable. For example, where a normal automatic gearbox would put you into fifth or sixth when backing off the throttle approaching a junction or roundabout, what you really need is second, third or fourth, so the car puts you in one of those gears. Similarly, when joining a motorway, normal automatics would put you in a lower gear, increasing revs and reducing fuel economy, but the SAT system puts you in a higher gear to reduce engine noise whiles still maintaining enough power to get up to speed – a truly brilliant system.
RR still maintain the "Wraith is no GT bruiser. Agility improvements have been achieved with absolutely no compromise to the sensation of riding on a bed of air," so the sporty looks and slightly improved handling have not affected the usual comfort demanded by Rolls Royce's customers.
"Today we launch the ultimate gentlemen's gran turismo, a car that embodies the spirit of Charles Rolls" said Torsten Müller-Ötvös, CEO of Rolls Royce.
"The most powerful Rolls Royce in history, Wraith promises the sense of adventure and speed that drove our founding forefather. But of course, Wraith's starting point is luxury, refinement and quality, traits that remain as important to Rolls Royce customers today as they were more than a century ago."
Deliveries will begin in late 2013, with prices starting at €245,000 before any options.