Stories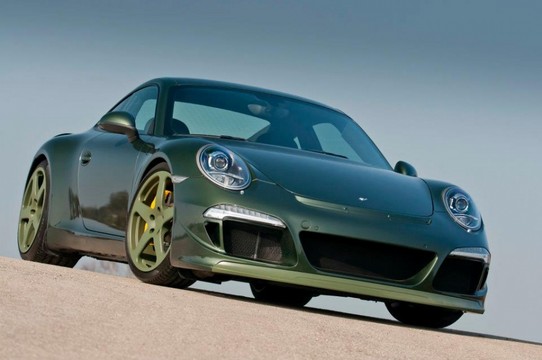 Published on July 28th, 2012 | by James Allen
0
Ruf Rt 35 Anniversary: Who needs a 911 Turbo?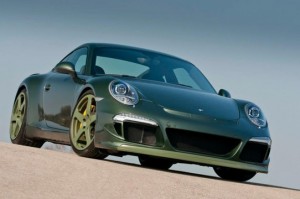 It's been 35 years since Ruf made its first car, so to mark this special occasion, the German car company has launched its own special birthday present: the Rt 35 Anniversary.
Based on the current 911 Carrera S, and available in both Coupe and Cabriolet guises, quite a few of the mechanical bits that underpin the Porsche have been carried over, with the seven-speed PDK transmission and 3.8 litre flat-six remaining.
However, that's where most of the gizmo similarities end, because Ruf has bolted on two bespoke turbochargers onto the motor. As a result, the output figures are far superior to the 'hardly a weakling to begin with' Carrera S – 630bhp and 608lb/ft of torque make this even more potent than the most powerful 'official' Porsche, the 911 GT2 RS.
The performance stats aren't too shabby either, with Ruf claiming a 0-60 time of 3.2 seconds, and a top speed 'in excess of 205mph'. Thankfully, wider rear tyres (the 35th Anniversary is only RWD) and an assortment of aerodynamic trinkets such as air intakes and spoilers should help keep the Ruf down the straight and narrow.
If you're someone who's interested in buying such a machine, you may want to get your order in quickly, as well as make sure you've got plenty of cash going spare - the production run is limited to 35 units, and all come with a pre-tax base price of 235,000 Euros, or somewhere in the region of £200,000 and more at current exchange rates if you include VAT and such.
Still, at least you don't have to spend any money to look through our image gallery below, eh?
[portfolio_slideshow]