Stories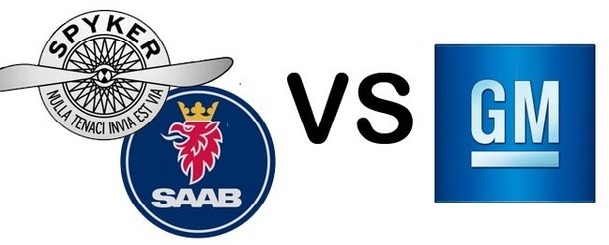 Published on August 7th, 2012 | by James Allen
0
Saab and Spyker file £1.9 billion lawsuit against General Motors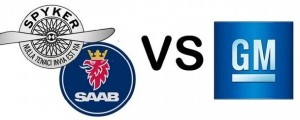 It may have relinquished control of Saab a few years ago, but General Motors seemingly can't escape from the wrath that was the downfall of the Scandinavian car company, as both Saab and former owners Spyker are filing a lawsuit against the American giant.
This piece of legal action is, according to the current CEOs of Saab and Spyker, their attempt to redress what they see as "unlawful actions of the General Motors Company (GM) to avoid competition with Saab in the Chinese market".
The official statement, as presented to the United States District Court for Eastern Michigan, actually declares some pretty damning statements in regards to General Motors, with Spyker-Saab claiming that "GM's actions had the direct and intended result of driving Saab Automobile AB (Saab) into bankruptcy by tortuously interfering with a transaction with Chinese investors that would have permitted Saab to restructure and remain a solvent, going concern".
The document goes on to say that "GM's intent was to kill any deal to save Saab from liquidation because GM did not want Saab to remain a going concern and enter the Chinese market as a potential competitor to its automotive products."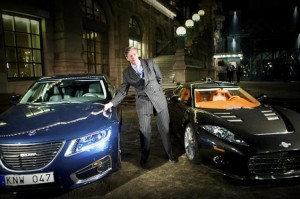 The final 'revelation' in the court submission is the announcement of an agreement in 2011 between Saab and Chinese company Youngman on 16th December – had the deal gone through, Youngman would have provided Saab with a loan worth £160 million, which would have prevented Saab going under.
And the £1.9 billion at stake? Well, that's what Saab's value would have allegedly been in 2016 (by that time, the second-generation 9-3 would have been on sale for three years), had the firm survived until then.
From some perspectives, there is undoubted logic behind this proposed legal action. After all, General Motors did play a fundamental role in the downfall of Saab, having repeatedly rejected offers from Youngman, on the grounds that GM wouldn't want their technologies ending up in the hands of the ever-expanding Chinese manufacturers and being used against the company that developed them.
The case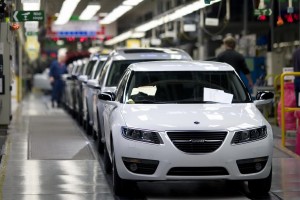 that GM's actions were 'deliberate' is also a convincing one, though this may be just us here at New Motoring still being weepy-eyed over the Swedish company's drawn-out demise.
It must be said, though, that we (and, indeed, no one outside of the companies involved in this matter) were ever given a full picture of what happened behind closed doors, so we can't jump to conclusions.
We're also a bit confused as to the reasoning behind the action demanding £1.9 billion from General Motors, on the basis that it would have been the amount of money that Saab would be worth four years in the future if it were still up-and-running.
Again, we don't know the full details, but wouldn't it be more appropriate to set this, in essence, 'compensation fee' at the amount of money Saab was worth at the time of its insolvency?
That said, this is still a very interesting case, and we're certain that the final outcome will be startling and highly publicised, no matter which way it ends out. And, of course, we'll post the story up as soon as the verdict is announced.