Stories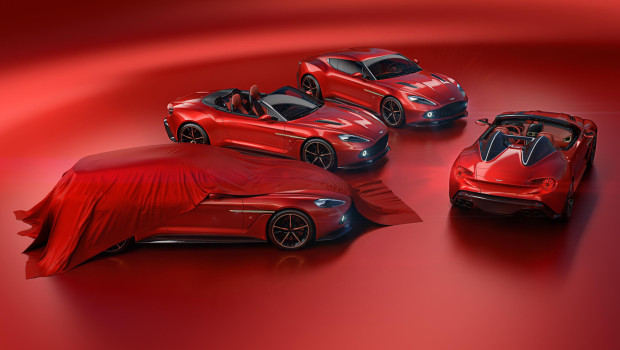 Published on August 18th, 2017 | by Seán Ward
0
Shooting Brake, Speedster and Volante: The Vanquish Zagato Family Is Growing
The Aston Martin Vanquish Zagato is stunning. Unveiled in May 2016 at the Concorso d'Eleganza Villa d'Este at Lake Como, Italy, there was a limited run of just 99 vehicles, all with insane Zagato styling and tweaked 600bhp V12 engines.
Now, the Vanquish Zagato family is expanding. Meet the Vanquish Zagato Volante, the Vanquish Zagato Shooting Brake and the Vanquish Zagato Speedster.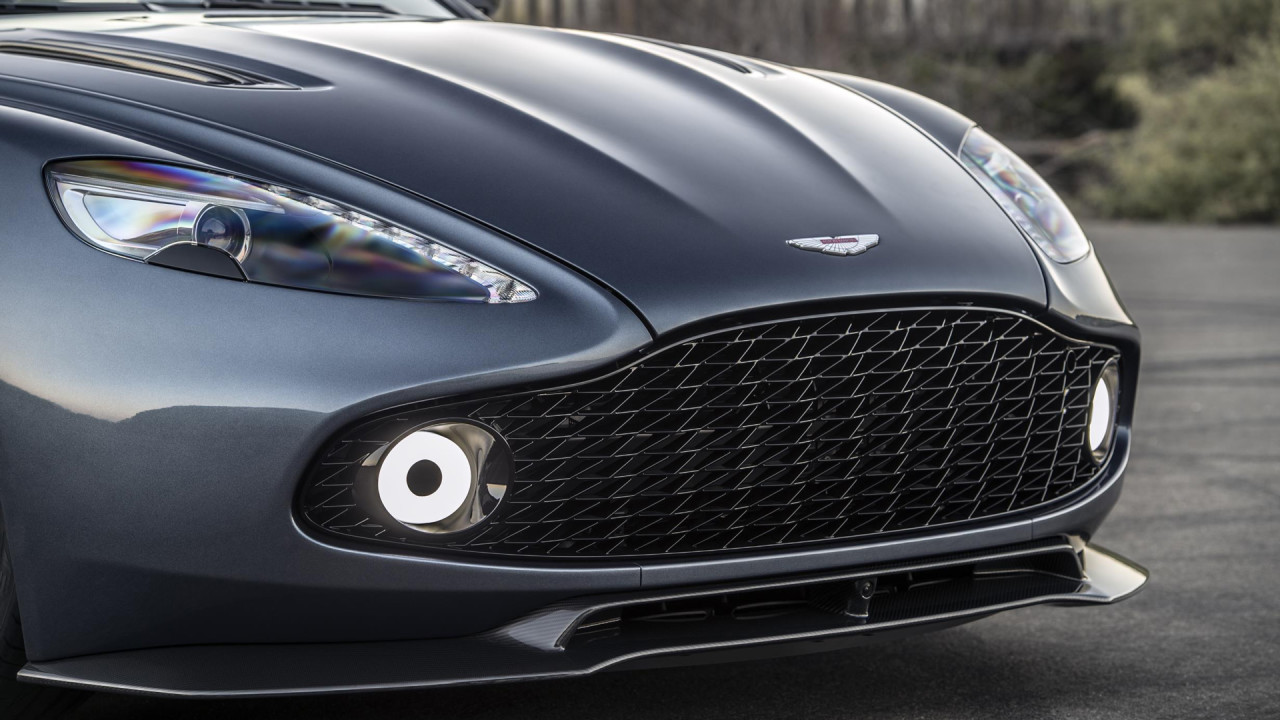 All are variations of the Vanquish Zagato theme. The Volante is perhaps the most conventional, with a folding soft-top roof, eight-speed Touchtronic III automatic transmission, and the same 6.0 litre, 600bhp V12 engine as the coupe. Like the coupe, just 99 examples will be built, all of which have already been sold with deliveries due to start in 2018.
It's the details you need to focus on with a Zagato. The subtle carbon fibre bonnet vents, the red-backed Aston Martin badge, the beautifully artistic front grille, and the red rear lights. Goodness, just look at them.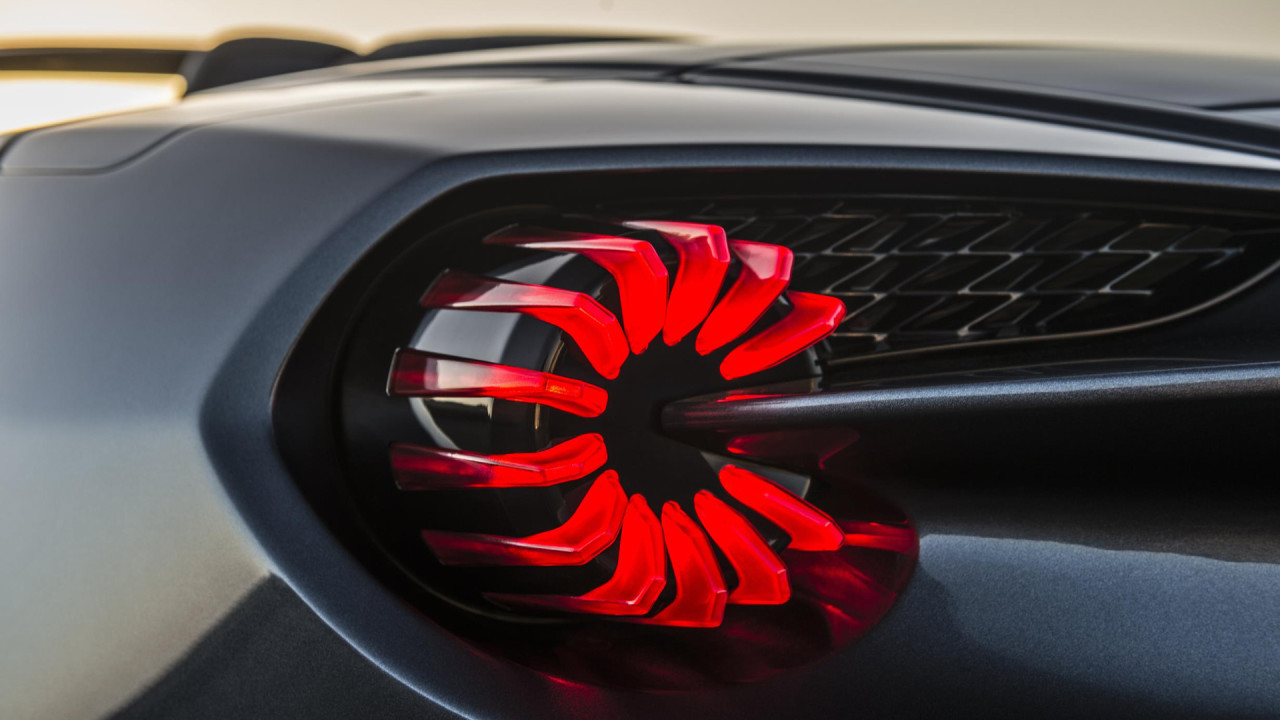 Alongside the Vanquish Zagato Volante, though, Aston Martin have pulled the covers off the Vanquish Zagato Shooting Break and Vanquish Zagato Speedster.
What are they? The Shooting Brake is essentially an Aston Martin Zagato estate car. As Aston puts it, it's "still a strict two-seater, but one conceived as an individual and exceptionally practical GT". The picture from Aston Martin is delibeately low quality, but you can see enough to make the assumption it'll be one of the prettiest cars ever made. 99 will be built.
The Vanquish Zagato Speedster will be the rarest of the Vanquish Zagato family, with just 28 examples. The Speedster does not have a roof, but to incorporate the 'double-bubble' look that's visible on other Zagato models there are two carbon fibre 'Speed Humps' that "rise up to form streamlined cowls that flow back from the seats".
"Why create a family of Zagatos?", said Aston Martin Chief Creative Officer, Marek Reichman. "Well, many of our customers want different things. Some prefer the purity of a Coupe, but others love the idea of something more extreme, like the Speedster. And yes, some of them have ordered one example of each.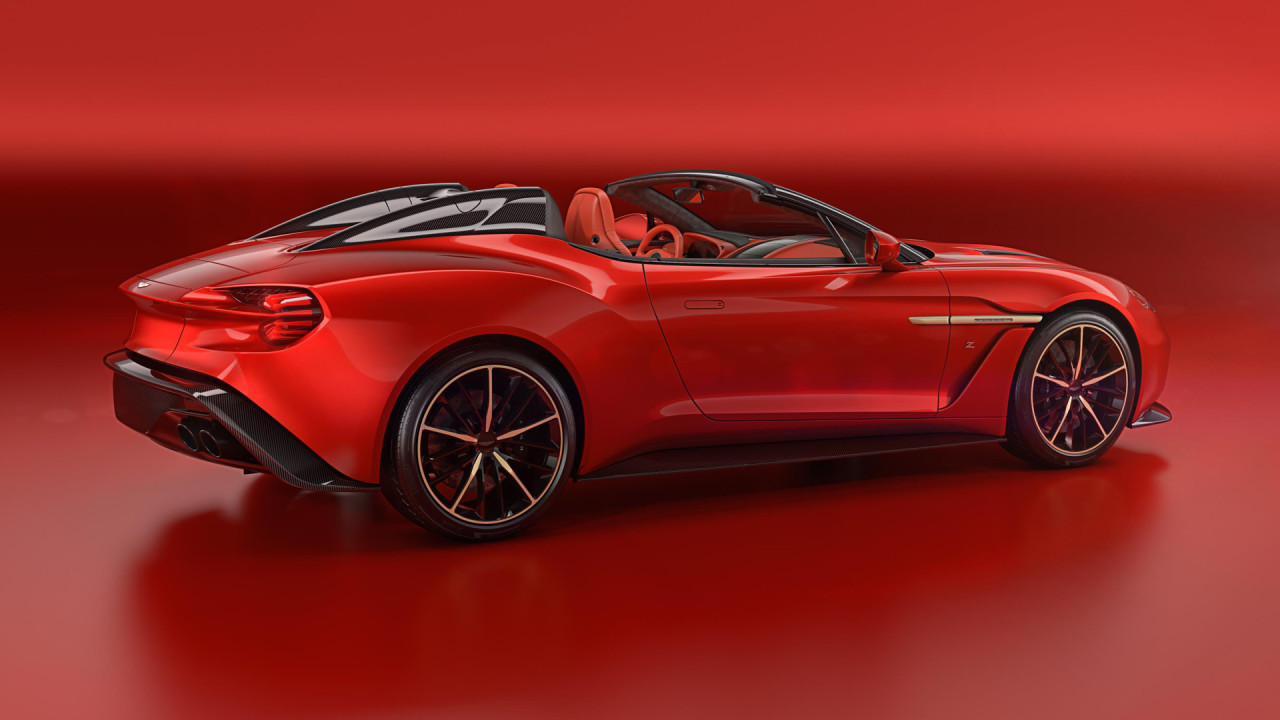 "There's always an over-demand from our clients and patrons. We could easily fulfill demand for more cars than this, but we want Zagato to remain something very special. We're creating collectibles, future concours cars. With only 325 cars worldwide, divided between 99 Coupes, 99 Volantes, 28 Speedsters and 99 Shooting Brakes – they are still the rarest of the rare."
The price? Who knows, really, but when you consider Aston Martin made 150 V12 Vantage Zagatos and sold them for £330,000 back in 2011, it's safe to assume each Vanquish Zagato will cost considerably more than £500,000.