Stories Published on January 5th, 2012 | by Seán Ward
0
Skoda Motorsport Begins 2012 Season at Jänner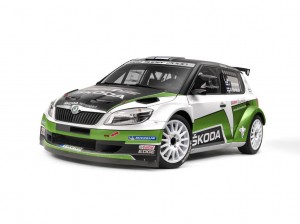 Skoda Motorsport is beginning its 2012 rally season this weekend at the Jänner Rally in Austria.
The Skoda teams (it is fielding two teams in 2012, with Juho Hänninen and Mikko Markkula in one, and Jan Kopecký and Pavel Dresler in the other) are hoping to reach the top of the Intercontinental Rally Challenge, as well as the European and Czech championships.
The event this weekend is part of the European Rally Championship, and Hänninen is looking forward to fighting for his IRC 2011 title: "We're glad that it's all about to start again. Jänner will be a completely new experience, both the event itself and the whole European Championship.
"At the same time, it's a new challenge and we are not afraid of it. And it certainly would be even more interesting for all of us if there was some snow on the roads."
Jan Kopecký said: "The first event of the season is always rather special. Pavel and I are looking forward to it – we have our first whole year together ahead of us.
"I have competed three times in the Jänner, and I realise that a lot will depend on the stage conditions."