Stories Published on August 4th, 2012 | by James Allen
0
SSC XT: the ultimate Ultimate Aero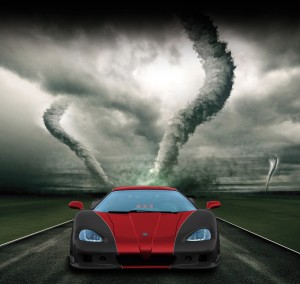 The folk at Bugatti may want to keep a close eye on what Shelby Super Cars is up to. Not only are the engineers at the American hypercar-manufacturing company busy away working on the upcoming Tuatara, but they're also planning on giving the Ultimate Aero the send-off they believe it deserves before production ends.
What the crew at SSC decide is right for the final 5 Ultimate Aeros to be produced is, as is the norm nowadays, to launch a 'farewell special edition'. However, don't assume that all that's special about it is a unique paint scheme – there's far more to it than that!
This limited-run Aero, dubbed the 'Ultimate Aero XT', comes with the drivetrain that'll form the basis of the upcoming Tuatara. So, that means a 7-speed SMG paddle-shift gearbox, uprated brakes and a new and improved cooling system.
Oh, and a 6.9 twin-turbocharged V8 that revs to 9,200rpm and has 1,350bhp on tap.
To put that in a bit of perspective, that's 63bhp more than the most powerful 2009-spec Ultimate Aero, and 150bhp more than the Veyron SS. And all that mechanical, forced induction fury is shrouded in a carbon fibre constructi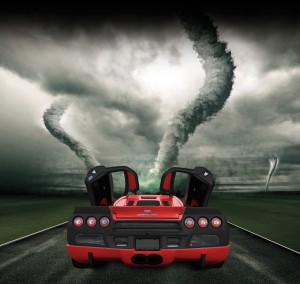 on which weighs just 1,270kg.
So, with a power-to-weight ratio of 1,062bhp per ton, it's no surprise to see that the performance figures are truly out of this world. According to SSC (for the record, these haven't been officially verified), 0-60mph is dealt with in 2.65 seconds, 0-200mph in a blistering 15.65 seconds and a top speed of 273mph.
Which, if you ask us, is very impressive!
There's also a rather unique pricing scheme that rewards those who place their name down on the order list early – the first Aero XT will be sold for $750,000, with the price gradually increasing to the $850,000 SSC will charge you for the last XT – and, indeed, the last Aero – off the line. Still, it's not like the people who buy this sort of car will be bothered too much about the registered retail price…
SSC states that each XT will take four or so months to build, so the earliest they'll be available to their very wealthy customers, if all have been bought now, is December (so, just in time for Christmas!).
It also means that this will be the earliest time the motoring press will be able to try and get their mits on them. So, if you're reading this, are one of the lucky five who'll be getting an XT and are willing to allow journalists to romp about in your 270mph+ supercar, would you mind letting us here at New Motoring take it for a quick spin?
[portfolio_slideshow]