Stories Published on June 29th, 2011 | by Seán Ward
0
Stress Free Careful Motoring?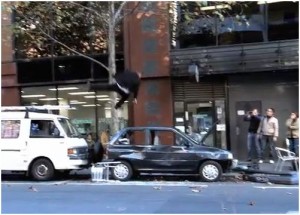 A promotion video run by FleetPartners Australia shows a man body-slamming his car, throwing café tables at it, and altogether going a little bit crazy in an attempt to encourage people to look after their car and get involved with their car care program.
The program, known as My Car Budget, provides benefits for those who use company cars, but the video has been released to the wider world in a simple effort to get everyone interested in looking after their car a bit better, and make them look at some of the downsides of motoring with a smile rather than hatred.
Watch the video, enjoy the video, laugh at the video, but for goodness sake, don't jump onto the roof of your car in the middle of a city and continue to attack it!