Stories Published on February 15th, 2011 | by Seán Ward
0
Stunning Mazda Shinari Pictures Released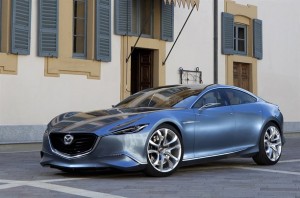 Pictures of Mazda's latest concept car, the Shinari, have leaked onto the internet.
The pictures follow news that Mazda will replace the previously used 'Naga' design concept and instead use the 'Kodo' (which means 'soul of motion') design language on all its new models in the future.
Whether or not the car will replace a model in Mazda's current line up is unsure, although it could just be added to the range of existing cars.
Published on 4th September 2010 at www.motoringpress.wordpress.com.
.
.
[portfolio_slideshow]