Stories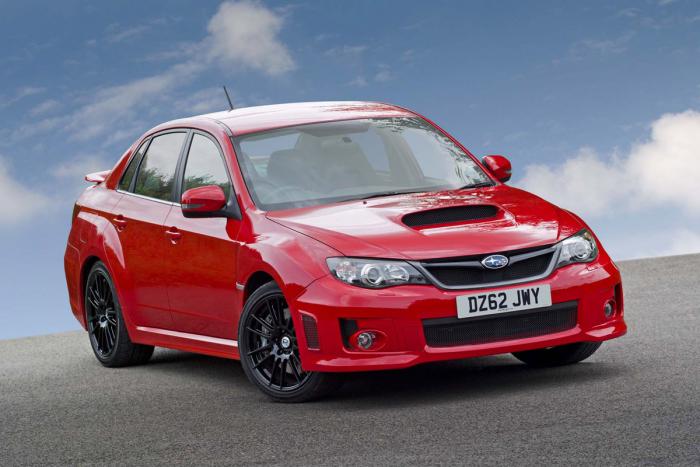 Published on August 26th, 2012 | by James Allen
0
Subaru Impreza STi 340R: power goes up, price goes down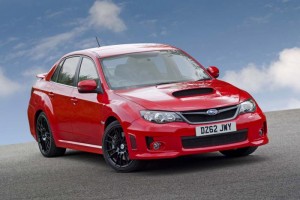 Despite the car's cult status and appeal, the Impreza STi hasn't exactly been a massive sales hit. Subaru UK, though, is hoping this 340R edition might tempt a few people away from the similarly priced hot hatchbacks and small saloons it competes with.
One of the big hurdles into fast Impreza ownership was the price – thanks to the Japanese Yen being noticeably stronger than the British Pound, the flagship STi version had a registered retail price that was north of £30,000. Thankfully for consumers, the price reductions across the range make this 340R model worth just over £28,000, with the 'boggo' STi being worth £1,500 or so less.
The 340R isn't the only area in which it trumps the Impreza that landed on our shores in 2008. Thanks to a revised ECU, exhaust and management systems, the 340R's 2.0 turbocharged 'Boxer' four-pot develops 335bhp, which is 30 more than the stock Impreza STi can muster.
Subaru hasn't announced any performance figures, but we assume they'll be superior to the standard STi's 5.2 second sprint to 100km/h and the 158mph top speed.
Also, as this is an endorsed Subaru product, the upgrades don't hamper the car's warranty, which is something that couldn't be said about the aftermarket kits that would've been the only way to liberate the extra horses from the flat-four engine until now.
With the increase in power and reduction in price, the WRX STi is now more appealing than ever, with even the most expensive 340R costing less than the hot Impreza when it debuted a few years ago.
However, with the marketplace now being dominated by incredibly talented alternatives, we can't help but think this may be a case of 'too little, too late'.
[portfolio_slideshow]