Stories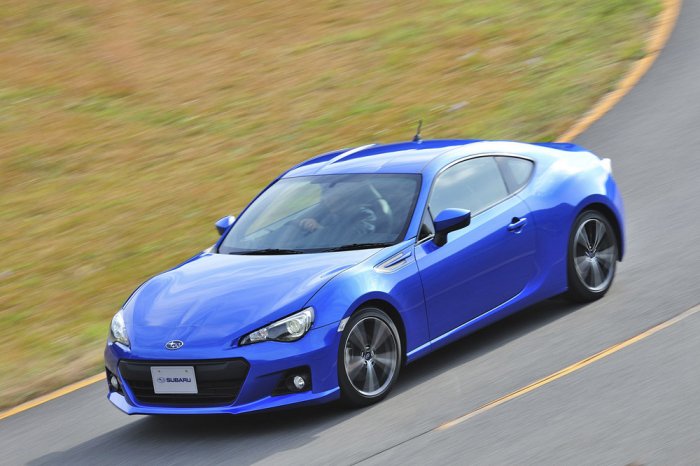 Published on October 27th, 2012 | by James Allen
0
Subaru to build a turbocharged BRZ?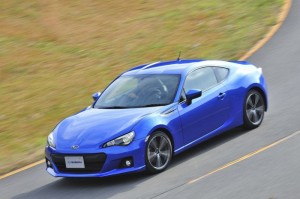 One of the biggest quibbles the critics have with the Subaru BRZ is the fact the car lacks a bit of low-down torque, which not only hampers the Subaru's performance but also makes it a more compromised everyday machine.
However, that problem may soon be rectified, as reports are being released that Subaru's engineers have begun work on a turbocharged BRZ.
Though details at the moment are very sketchy, it does seem that this may be an upgrade that's exclusive to the BRZ – the alleged insiders who leaked the info claim that the turbocharged engine will use Subaru's in-house direct injection system, rather than the setup that was sourced from Toyota.
Information regarding the performance figures is also pretty vague, but we're told the solitary turbo will be able to boost power and torque outputs from the 197bhp and 150lb/ft of torque for the standard car to as much as 280bhp and 250lb/ft of torque, which would obviously make the BRZ noticeably faster than before.
We're also assured that we'll have to wait a while for the car (if it's even being made) to appear at motor shows and Subaru dealership showrooms, with claims this new hot BRZ will be a 2014 model year car.
Of course, this hasn't been officially confirmed, so all of this should ideally be taken with a pinch of salt. Nevertheless, it is an enticing prospect, so it'll be pretty interesting to find out in a year or so's time if there will indeed be a faster Subaru BRZ.