Stories Published on January 24th, 2012 | by Seán Ward
0
Telegraph Reveals Learner Driver Fails 92 Times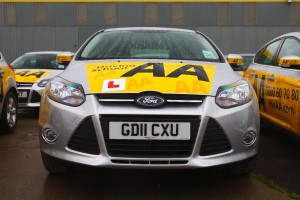 An article published on the Telegraph.co.uk has revealed that one learner from Leicester has failed his theory test 92 times.
As a result, 28-year-old man has spent £2,852 on tests, before even making it to the practical element.
The information was released by the Driving Standards Agency following a Freedom of Information request, and also showed that another man from Leicester, this time a 33-year-old, had failed the practical test 22 times before passing.
The practical test costs £60 to book with the DVLA, and usually another £40 for the car, as many students pay for the hour long test and an hour of final practice before they get to the test centre.
Similarly, a 46-year-old man from Wigston failed his practical test 20 times before finally passing on the 21st attempt.
Speaking with the Telegraph.co.uk, Phil Oliver, owner of Roadworks School of Motoring, in Leicester, said: "It's an incredible number of times to fail a test. I've never heard of anything like it.
"Research has shown time after time that the most reliable way to pass is to have regular weekly or twice-weekly lessons, until you're a confident driver and no longer need help and guidance from the instructor.
"People run into trouble when they try to pack intensive lessons into a short period of time, or are unprepared for the test."
The article, published yesterday, came on the same day in which changes to the theory test came into force.
The Driving Standards Agency decided that it will no longer use pre-published questions, in the hope that it will force candidates to think about applying the rules from the Highway Code and interpret the meanings of road signs, rather than learning the exact answers to the questions.
Revision questions for candidates will still be featured in books and mobile phone applications published by The Stationary Office (TSO.
Steve Garrod, the Driving Instructors Association (DIA) general manager, welcomed the change, saying: "Drivers' knowledge of the Highway Code has been on the decline since the theory test was first introduced in 1996, with very few people ever opening a copy.
"Simply memorising answers to the theory test will not help anyone to stay safe on increasingly busy roads and in more congested traffic conditions.
"The change is not so much to the test itself, but to the way new drivers learn the theory. It is essential that all new drivers understand how to apply the theory to their driving, to be able to recognise potentially hazardous situations and act accordingly, if they are to avoid becoming another accident statistic."