Stories Published on February 13th, 2011 | by Seán Ward
0
Tesco Launches Drive-Through Supermarket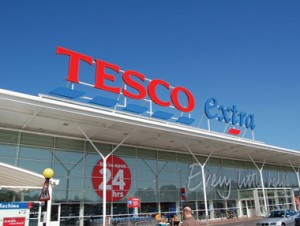 The first ever drive-through supermarket was opened by Tesco yesterday at Tesco Extra in Baldock, Hertfordshire.
The new way of shopping, which will be on trial until Tesco deem it a success or failure, is far from being a shop where you drive up the aisles. Instead, customers order their shopping online, similar to the delivery service, and then go and collect it and have it put in their car by staff for a small fee of £2.
Laura Wade-Gery, chief executive of Tesco.com and Tesco Direct, said: "This will be especially popular with busy mums who have the school run and children's activities to manage.
She also said that it would relieve the pressure from mums who would otherwise have to take their children with them when shopping.
Published on 26th August 2010 at www.motoringpress.wordpress.com.