Stories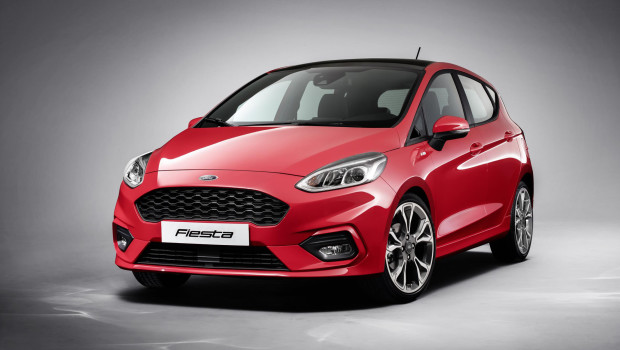 Published on December 1st, 2016 | by Seán Ward
0
The All New 2017 Ford Fiesta Has Arrived
This is the 2017 Ford Fiesta, an all new car with a fresh design, upgraded engines and better performance. 17 million Fiestas have been sold in the last 40 years, so this new car needs to impress the way the Fiesta always has.
Outside, the new Fiesta looks similar to the outgoing sixth generation model (it's nowhere near as different as the sixth generation was to the fifth generation car), but Ford says it has "a more elegant design, and a more fluid and transitional appearance". Unfortunately, though, it'll now be 71mm longer and 12mm wider.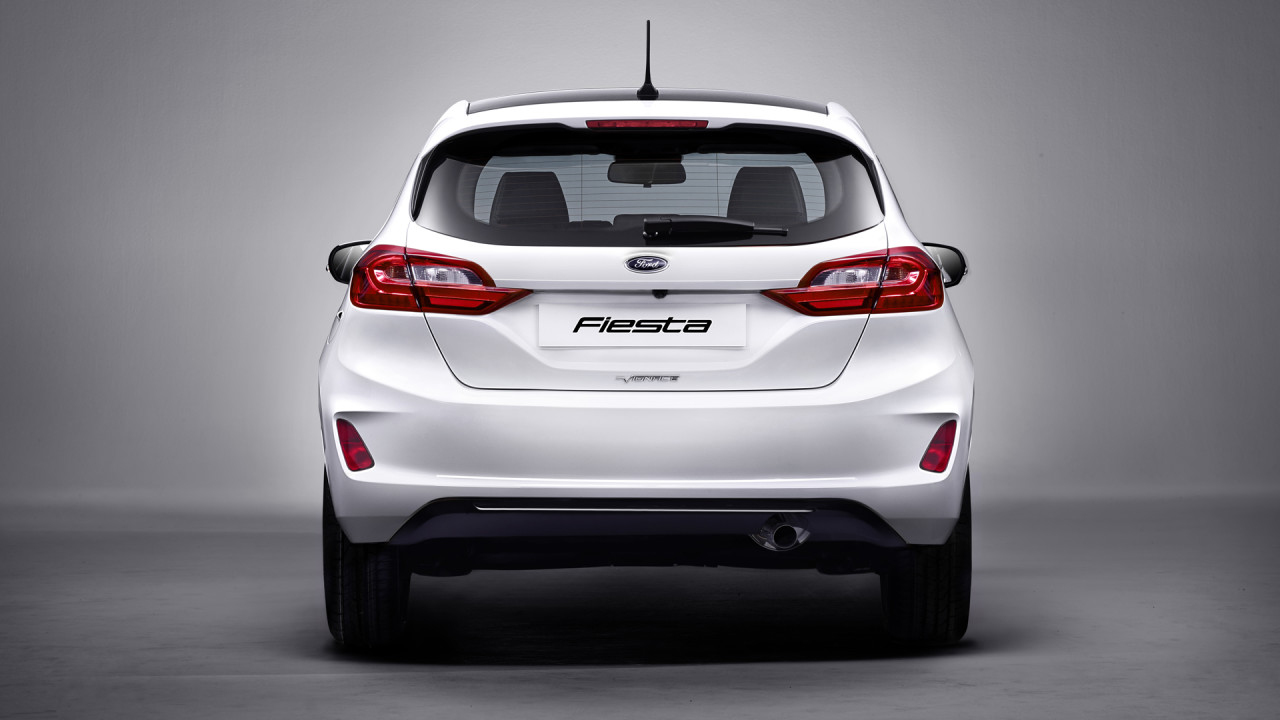 Inside, the old and quite confusing centre console has been thrown away in favour of a much simpler, much more up to date console with almost half as many buttons. There's more space, the materials are higher quality, and there's tonnes of extra tech, too, including Ford's SYNC 3 communication and entertainment system with an eight-inch screen and 'Active Park Assist with Perpendicular Parking' (a system that will parallel park the car for you).
The new Fiesta will be the safest Fiesta ever as well. There are two cameras, three radars and 12 ultrasonic sensors that monitor 360 degrees around the vehicle and scan the road ahead up to a distance of 130 metres. The body structure is stronger, too, so in the unfortunate event that you get over enthusiastic on an evening drive and hit a guard rail you should be better off in the new car that if you were driving the old version.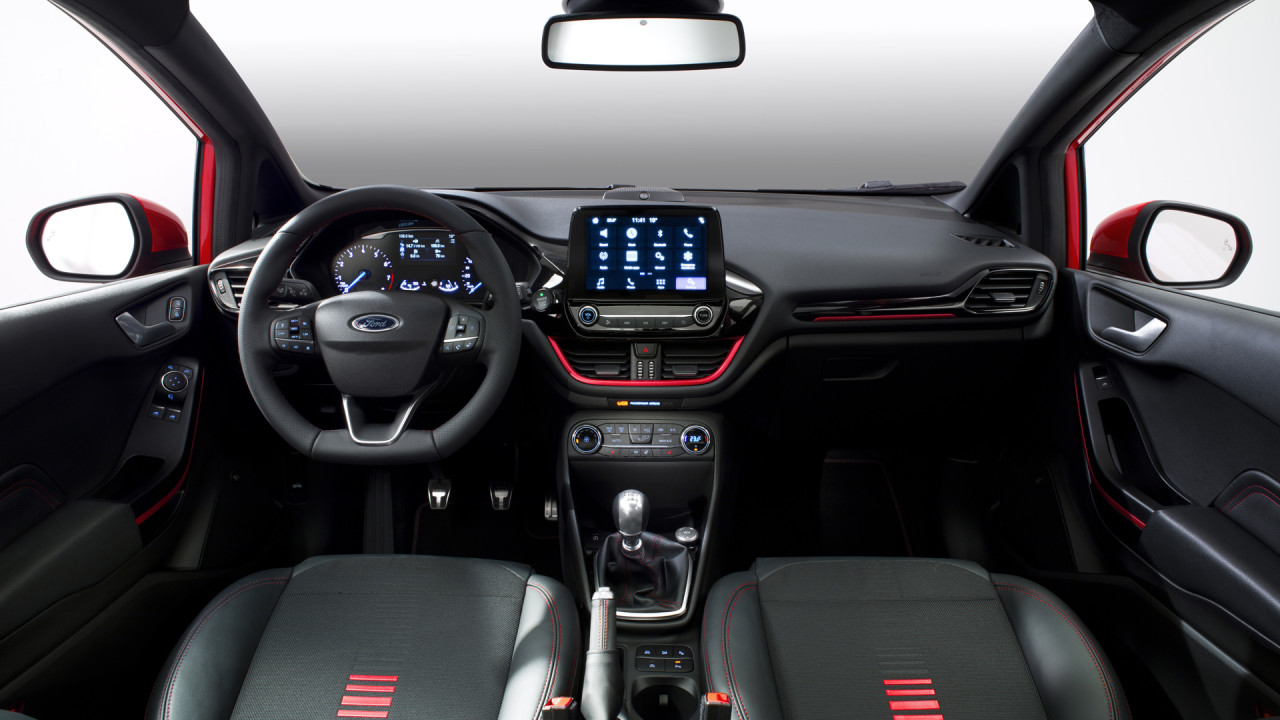 Engine wise, Ford's petrol 1.0 litre EcoBoost is available with 100bhp, 125bhp or 140bhp, alongside a 1.1 litre petrol with 75bhp or 85bhp (replacing the old 1.25 litre petrol engine) and a 1.5 diesel with 120bhp or 85bhp.
The 1.1 litre comes with a five-speed manual gearbox, whereas the EcoBoost and diesel engines come with either a six-speed automatic (with paddles behind the wheel) or a new six-speed manual that Ford says is slicker than ever before.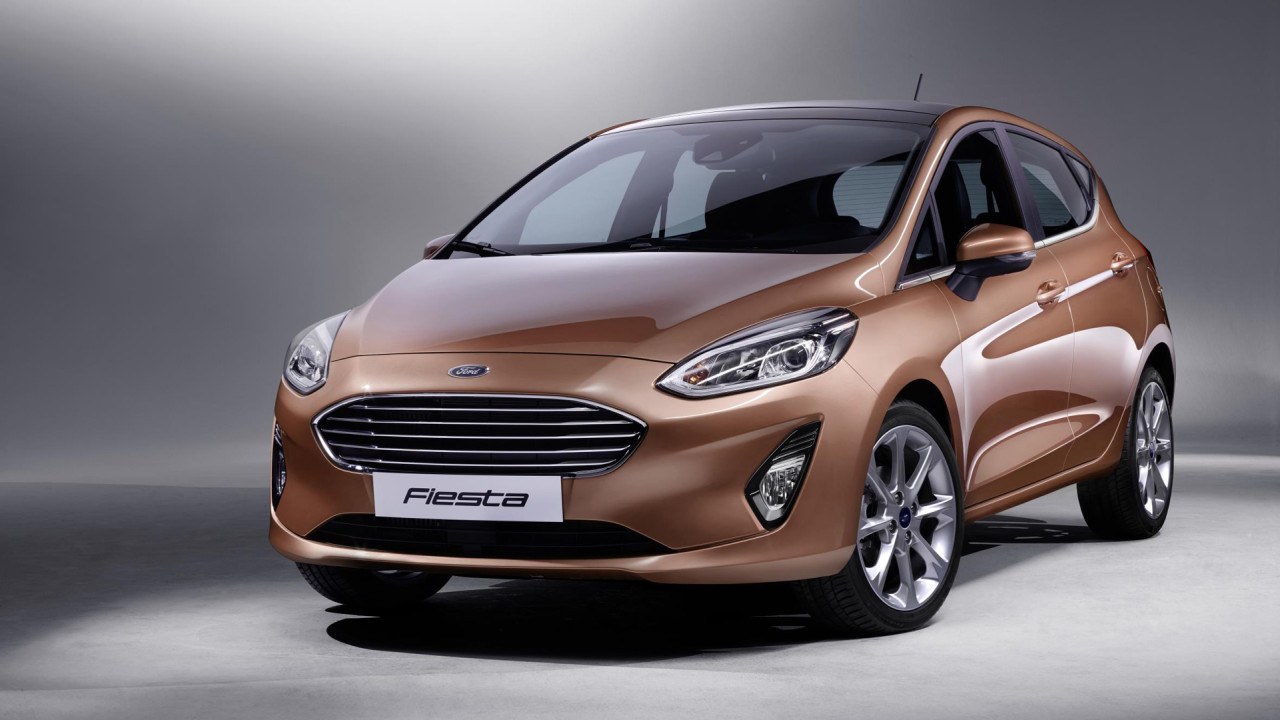 Finally, Ford promises this car will be the best driving Fiesta ever made. There's a 15% increase in torsional stiffness, the front track is wider by 30mm, the rear track wider by 10mm, and the wheelbase longer by 4mm. Ford claims 10% more grip, an 8% reduction in braking distances across the range (rear disk brakes are included on any Fiesta with more than 100bhp), and "better roll control and steering feel".
It'll be sold in four versions, including the Titanium, Active crossover, Vignale and ST-Line. The middle of the range Titanium is where the bulk of Ford's sales will come from, Active is the crossover with a higher ride height and more exaggerated bodywork, Vignale is the more premium model (which includes a more premium dealership experience), and ST-Line is the sporty looking, sharpest driving Fiesta until the real ST comes along some time in 2018.