Stories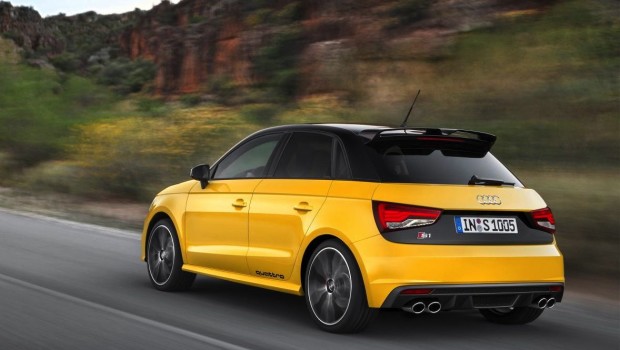 Published on February 12th, 2014 | by Seán Ward
0
The Audi S1 – Audi's Smallest Driver's Car
Nearly every car in the Audi range has seen an 'S' badge stuck to it at some point over the last few years, with the exception of the A1. Until now: meet the S1.
But unlike some other 'S' cars, the A1 actually looks like quite a good platform for a small, performance car. Audi has dropped hints that the  new S1 will be similarly exciting to the WRC winning S1 of the 1980s, but in reality all they'll share is a name.
The first performance A1 came a few years ago with the A1 Quattro, a limited edition 333 car run, of which just 20 made it to the UK. The S1, though, will be a full-scale production model, available as a two-door hatchback and a five-door 'Sportback'.
Prices will start at £24,900 and £25,630 (respective of the number of doors), for which you get a 2 litre, four cylinder engine with 231 bhp and 272 lb/ft of torque. Compared to the A1 Quattro we saw in 2012, the Quattro had 252 bhp and 258 lb/ft of torque.
All four wheels are driven through Audi's 'Quattro' system, and good news for enthusiasts is that Audi have only discussed a six-speed manual – a brave move, but a promising one.
Performance is brisk, with the S1 capable of getting from 0-60 mph in 5.8 seconds and on to a top speed of 155 mph. Economy is impressive to, with Audi claiming more than 40 mpg on the combined cycle (7 mpg more than the Quattro).
As well as changes to the engine, the S1 will have modified front suspension, new four-link rear suspension, and adjustable dampers.
The car is fitted with 17-inch wheels with 215/40 R17s, although customers who want a particularly uncomfortable ride can opt for 18-inch wheels. Sports seats are the only other notable addition.