Published on July 13th, 2016 | by Seán Ward
The Deltawing Is A Machine You Should Never Forget About
Back in 2012, the 'Nissan Deltawing' as it was then known was the talk of the motorsport world, a machine that seemingly took an entirely new approach to making a car go fast. Today the Deltawing has fallen out of the limelight somewhat, which is why I need to urge you to take another look at what is a magical, magical machine.
What prompted me to look at the Deltawing once more was this on-board lap with Katherine Legge at the Canadian Tire Motorsport Park as part of the 2016 IMSA WeatherTech Sportscar Championship. This lap is so ridiculously fast it looks like the Deltawing is fixed on rails rather tarmac.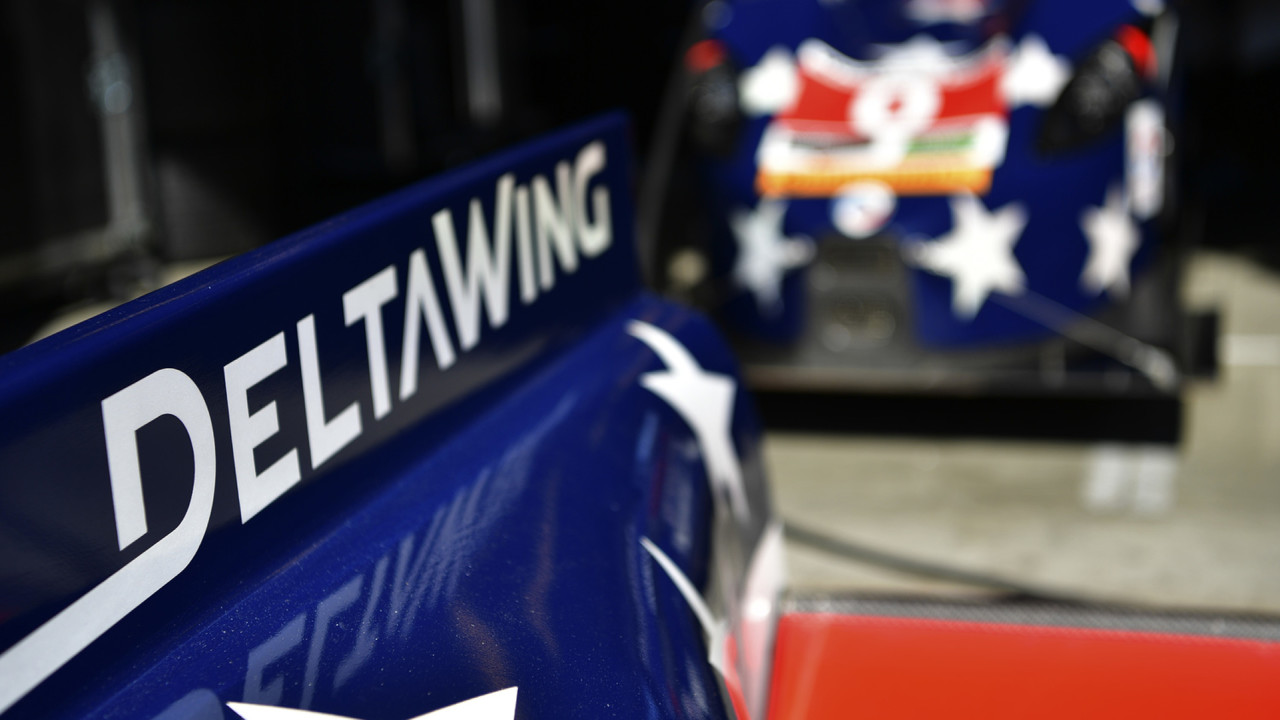 The Deltawing was the brainchild of a chap called Ben Bowlby back in 2012. Nissan leapt at the opportunity to put their name to the Deltawing concept, and so the Nissan Deltawing was born and subsequently secured the special 'Garage 56′ entry to the 2012 Le Mans 24, a one-of-one class reserved for experimental vehicles.
Bowlby's idea was to have a car that relied a lot less on downforce to extract lap time. As a result the car's design features seem completely unatural to anyone who looks at the spec of an LMP1 car. The Deltawing weighed half as much as a normal LMP1 car and had half the power, too, weighing about 600kg and with 350bhp; 27.5 percent of the DeltaWing's mass rides on the front wheels, with 72.5 percent over the rears; the front suspension wouldn't be unfamiliar to anyone who'd worked on a mountain bike; the front tyres are just 100mm wide each, but because of the way the weight is distributed the load on the skinny front tyres is the same as the huge rear tyres and both tyres are always in use equally.
To try and sum up the Deltawing's technical specification in just a few paragraphs would be impossible, but the Deltawing is essentially one of the most innovative race cars built in the last 50 years. One good video to watch if you want to know more is Chris Harris' video from 2012, or you can scroll through the Deltawing's website to really geek out on all the tech specs.
The Deltawing failed to finish at the 2012 Le Mans 24 through no fault of its own, and in 2013 Nissan pulled out from the project, but since then the Deltawing has spawned a roof and continues to race in the WeatherTech Sportscar Championship.
It's a crying shame that this incredible machine isn't still at the forefront of the motorsport community's collective mind. It's a concept so exciting and so different that everyone should still be talking about it – the on-board lap is proof enough of that.