Stories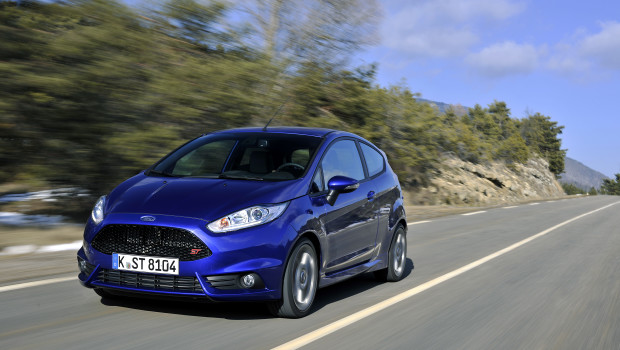 Published on January 9th, 2014 | by Seán Ward
0
The Fiesta RS is Coming
If you thought the Fiesta ST was mad enough, prepare yourself for something even faster, as AutoExpress reports that the RS badge will soon adorn the Fiesta, provided Ford can see enough of a business opportunity in a new car.
While it's normal practice for Ford to launch a faster version of the Focus a year or two after the 'RS', this will be the first time the Fiesta gets an upgrade up and above the ST.
So what sort of performance could we expect? The current ST has a 1.6 litre, turbo-charged engine with 179 bhp, and AutoExpress predicts 230 bhp from an RS. Torque would be increased too, from 213 lb/ft to somewhere around the 250 mark.
Prices would see a hike, too, from £16,995 for the ST, to something between £20,000 and £23,000.
Away from the engine, the bodywork, interior, brakes, suspension and tyres would most likely be changed as well.
Should Ford build it? Absolutely. When the ST is being hailed as one of the best hot hatches made in the last decade, stripping weight and adding power would hardly be an unprofitable venture.