Stories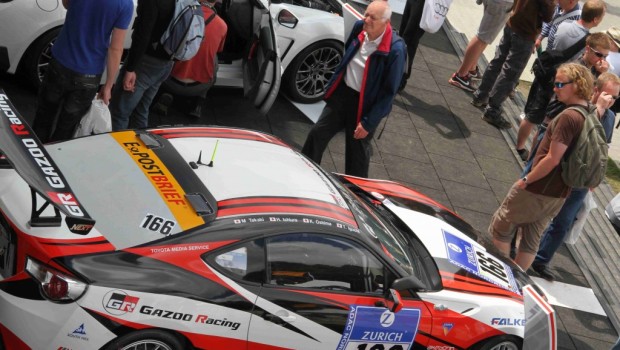 Published on November 12th, 2013 | by Seán Ward
0
The GT86 Is Going Rallying
Toyota Motorsport Gmbh has announced that it will be launching a GT86 rally car, with the intention of supplying fully prepared cars to private teams for the 'R3' class of rallying.
Called the GT86 CS-R3, it will be eligible to complete in all FIA rallies, including the World Rally Championship, thanks to safety upgrades (the usual role cage, racing seat and harnesses, fire extinguishers etc.), a limited slip differential, an upgraded engine, larger rally-spec brakes, a stripped-out interior, and a six-speed sequential gearbox.
Nico Ehlert, Principal Engineer of Customer Motorsport for Toyota, said "We expect demand to be high so we are looking forward to seeing a lot of GT86 CS-R3 rally cars in action.
"[It] promises to be a thrilling car on the rally stages; with rear-wheel drive we can expect some dramatic action which is sure to be for drivers and fans alike."
The full specification, including all the mechanical upgrades and prices, will be released in early 2014, with the first cars expected to race in rallies by 2015.