Stories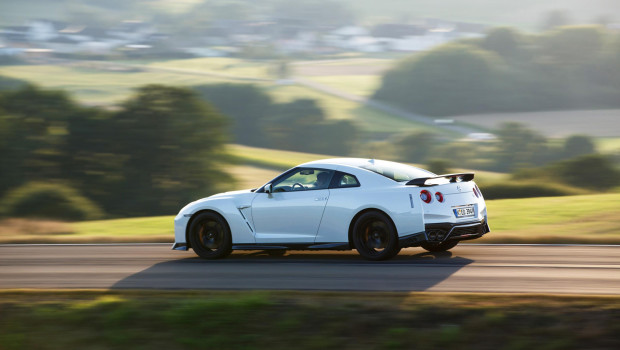 Published on September 26th, 2016 | by Seán Ward
0
The GTR Track Edition Will Be Better On A Track
We all know the standard Nissan GTR is a very fast car, but Nissan always enjoys finding new ways to make the GTR faster and better to drive. This is the GTR Track Edition and, as you'd expect, it's very, very fast.
The GTR Track Edition sits below the GTR Nismo, the full-fat, 595bhp lunatic, but above the standard GTR and the Premium, Prestige and Black Edition models.
'Track cars' can be all about power and very little about handling (that's not to say the GTR isn't powerful…), so Nissan has done absolutely nothing to the 3.8 litre, twin-turbocharged V6 engine (power and torque is still 570bhp and 469lb/ft). Instead, Nissan has fitted Bilstein Damptronic suspension (a suspension system that'll make the car more controllable in the corners but also at high speed in a straight line), lightweight anti-roll bars, NISMO Racing Black forged 20-inch aluminium wheels and a wider front bumper.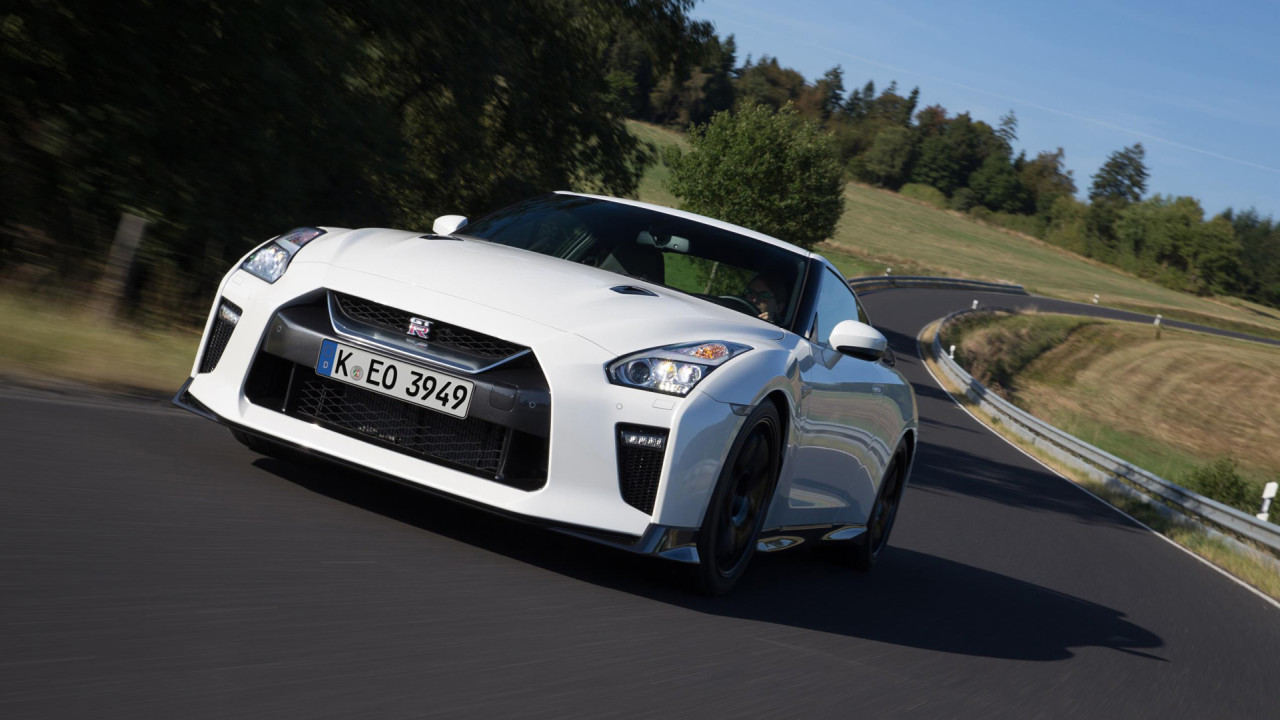 Those changes are standard, but then depending on your market the other changes will either be standard fit or optional extras. Nissan's press release points out that German customers will get carbon-backed Recaro seats as standard with a carbon rear spoiler available as an option, whereas here in the UK you'll get the rear wing but will have to pay extra for the carbon seats.
Every GTR Track Edition gets a carbon fibre plaque on the centre console, and deliveries will start in November with prices starting at £91,995. It isn't cheap but it's still a lot of car for the money.